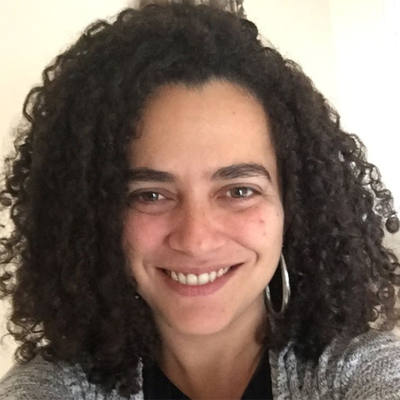 Dr Cibele Sotero-Caio
Genomic Data Curator - Tree of Life Genomics
I am the genomic data curator for the Genomes on a Tree (GoaT) - a platform developed to support the Tree of Life and other sequencing initiatives of the Earth Biogenome project. 
I am part of the Enabling Platforms team, leading the curation of metadata of species targeted for sequencing by the Tree of Life and other Earth Biogenome Project affiliated networks.
My work is to ensure all the relevant genomic information ToL and other EBP partners require and produce is available on the Genomes on a Tree (GoaT) databasing tool. That requires identifying and combining sources of metadata for species, such as karyotype features, genome size, sequencing status, etc. across the tree of life. I am also responsible for supporting EBP partners in their data reporting requirements, as well as compilation of target species lists across projects to be displayed on GoaT.
I have an academic background in cytogenetics and evolutionary biology, and my main research interests include genome architecture and chromosome evolution, and animal diversification and speciation. I am also interested in carrying out comprehensive and analytic exploration of the data from GoaT to identify patterns, as well as biological signatures across the tree of life.
My timeline
Genomic Data Curator, Tree of Life, Wellcome Sanger Institute

Senior Research Assistant, Molecular Cytogenetics Lab, SciOps, Wellcome Sanger Institute

Postdoctoral Researcher, Kratochvil/Rovatsos Lab, Charles University in Prague, Czech Republic

Postdoctoral Researcher,Santos Lab, Universidade Federal de Pernambuco, Brazil

Postdoctoral Researcher, David Ray Lab, Texas Tech University, USA

PhD Biology, Robert Baker Lab, Texas Tech University, USA
Wellcome Sanger Institute