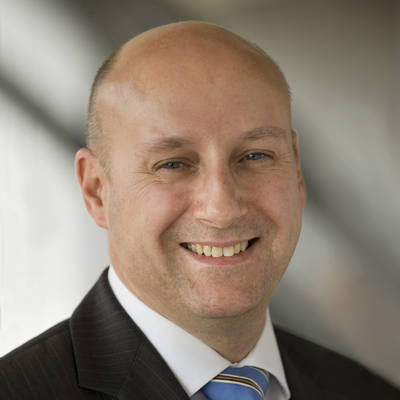 Duncan Parsley
Capital Projects Director
Alumni
This person is a member of Sanger Institute Alumni.
As a Project Director and Leader I am committed to team working, excellent service and quality delivery. My key aim is to ensure that all projects, minor, medium and major on campus, are delivered on time, to the highest quality, are regulatory compliant and within budget. This is key on a campus whose facilities are routinely required to meet the highest world-class standards, so ensuring we continue to attract the best of the best in respect to researchers. I do this by effectively organising, managing and utilising all resources at my disposal, both internal and external, and by actively leading and being involved in all aspects of the project whilst coordinating the requirements of key stakeholders. This allows me to deliver high-value projects within aggressive timeframes. My approach with all buildings and projects is to design and build facilities that are easy to maintain and service, with spaces that are useable and accessible. As such my brief is for non-bespoke, UK sourced materials and engineering plant and architecture that is functional as well as aesthetically modern. My particular expertise is in the design of specialist laboratories, I have been responsible for the design of our specialist laboratories on campus over the last 12 years, starting with the high containment labs in Sulston, the Malaria 1 and 2 suites and CGAP (Phenotyping) whilst also acting as the Trust specialist for the Crick Institute for two years during its design. I also activively engage with local parishes and South Cambridgeshire District Council in respect to planning applications that are the responsibility of the projects department as well as presenting to these parties on campus building projects and future plans.
I am a chartered building services engineer who has been working in pharmaceutical and academic research now for over 38 years. I have been working on campus for 12 years, joining in 2003 as the Head of Facilities Management before becoming Capital Projects Director in 2013. When i first joined in 2003 the campus was a cottage industry and I had the responsibility to create a high performing team from scratch with all of the procedures and policies required for a large world class campus whilst also helping deliver the South Field Project to expand campus. In my time as Head of Facilities Management the budget rose from c£3.5m to £12m with a doubling of the campus buildings to c59,000sqm.
In the last two years as Capital Projects Director I have had the responsibility of delivering all projects on campus with the first major investment being the Shared Facilities Redevelopment; a project which modernised, reorganised the space functions and refreshed the finishes in the campus shared space to create a new Cafe, Meeting Rooms, Library, Reception and Classroom, followed by the Ogilvie Building; a £27 million, three-storey, state-of-the-art building working alongside the Sanger Institute's sequencing operation, housing sequencing facilities of both the Genomics England's UK 100,000 Genomes Project and the Sanger Institute, and then most recently the Bio Data Innovation Centre; a two storey, highly flexible data laboratory, designed to be the first step in fulfilling the long term vision of establishing campus as an international hub for enterprise and innovation in Genomics and Biodata.
I also have a flair for solutions such as the Kitchen Garden Roof project, which I gained inspiration for whilst on a conference at the British Museum. Likewise the Shared Facilities refurbishment was realised due to my idea of the provision of the elevated Portakabins on site for faculty that allowed Trust funding to be used for the Shared redevelopment.
I enjoy both design and project delivery and seeing a design come to life from the page and seeing the key stakeholders utilise those spaces as intended. I use many software packages including AutoCAD, Revit and MS Project to name a few and liaise with external consultants and contractors to help deliver the medium and major projects as our in house resource is limited. My small team of in house project engineers manages the minor works requests that come to us from users across campus.
I am truly excited by the campus vision to become an international recognised hub for genomics and its delivery over the coming years, there is a long way to go and many hurdles to jump but it is what gets the juices flowing!
My timeline
Ogilvie Building Practical Completion

Bio Data Innovation Centre Construction starts on site

Shared Facilities Practical Completion

Capital Projects Director, Wellcome Genome Campus

Head of Facilities Management, Wellcome Genome Campus

Head of Facilities Management, Argenta Discovery

Chartered Engineer Qualification

Bachelor of Engineering, BEng (Hons)

Discovery Engineering Manager, Roche Products Ltd

HND Design Engineering

OND Technology (Engineering)
Quick links
Here are some further resources and links that might be useful in relation to this page