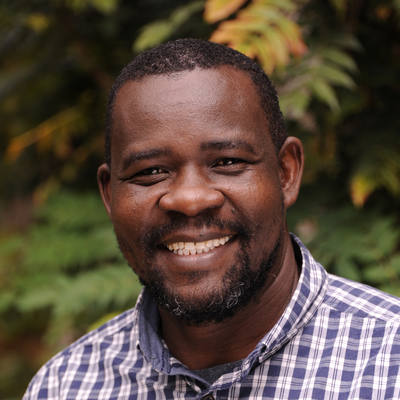 Dr Samuel Otieno Oyola
Staff Scientist
Alumni
This person is a member of Sanger Institute Alumni.
I am a Molecular and Cellular Biologist with strong interest in Genomics and Biotechnology. I am currently working on malaria genome variation analysis. My focus is on the development of tools that facilitate high-throughput sequencing of clinical samples and genome analysis. My goal is to translate current high-throughput genomic technologies into basic tools for healthcare applications.
My timeline
Joined Wellcome Trust Sanger Institute to work on Malaria Genetics using NGS technologies

Joined Prof Debbie Smith's lab at the University of York as Postdoctoral Fellow to study Leishmania functional genomics

PhD University of Cambridge ("Identification and functional characterization of a BRCA2 orthologue in Trypanosoma brucei")

MSc awarded in Molecular Biology (Vrije Universiteit Brussel (VUB), Belgium)

International Livestock Research Institute (Nairobi, Kenya)

Bsc awarded (Egerton University, Kenya)
My publications
Loading publications...