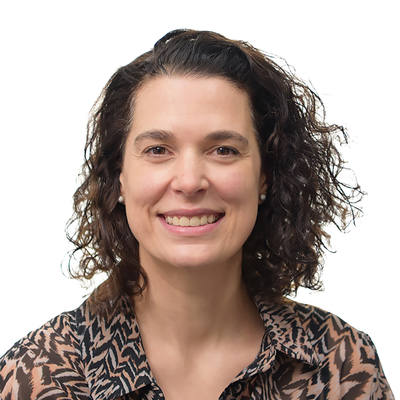 Sarah O'Meara, BSc (Hons) MBA CMgr MCMI
Associate Director of Strategy and Delivery
My role spans across all of Scientific Operations functional areas, supporting the Director of Scientific Operations and the Scientific Operations Senior Leadership Team in the development and implementation of Scientific Operations strategic plans.
About Sarah
I also support our operational departments through:
Providing high-quality, professional administrative support to enable our leadership team, delivered through our Administration Team.
Development and implementation of a quality policy delivered through our quality managers and champions.
Managing strategic relationships between Scientific Operations and faculty groups, internal/external partners and collaborators.
Ensuring the sharing of knowledge and expertise between departments through our matrix structures.
Additionally, I champion the activities of the Administration Network, overseen by our Administration Network Coordinator, which is an important support mechanism for this group of staff.
I am passionate about understanding organisational culture and how it influences organisational outcomes. I, therefore, take an inclusive approach to leadership and management at the Wellcome Sanger Institute. Valuing team contributions and equipping people to excel in their roles, contributes to our success.
My timeline
Associate Director of Strategy and Delivery (SciOps), Wellcome Sanger Institute.

Awarded Chartered Manager status from the Chartered Management Institute

Awarded the Level 7 Diploma in Strategic Management and Leadership from the Chartered Management Institute.

Awarded an MBA from Anglia Ruskin University

Head of Strategic Relations and Delivery. Scientific Operations. Wellcome Sanger Institute.

Head of Operations, Cancer Ageing and Somatic Mutations Programme, Wellcome Sanger Institute. Supporting the operational delivery of behalf of the Senior Leadership Team within the Cancer Ageing and Somatic Mutation research programme.

Senior Scientific Manager, The Cancer Genetics and Genomics Programme, Wellcome Sanger Institute. Accountable for the operational delivery of projects while ensuring compliance with legal, regulatory and organisational policies.

Senior Field Applications Scientist, Life Technologies. Responsibility for supporting next generation sequencing customers in the UK, Europe and the Middle East, with the ultimate objective of getting new sequencing technology working in customer's hands.

Awarded BSc (Hons) Cell and Molecular Biology from Anglia Ruskin University.

Senior Research Assistant, The Cancer Genome Project, Wellcome Sanger Institute

Senior Technical Assistant, Pathogen Sequencing, Wellcome Sanger Institute.

Medical Laboratory Assistant, Public Health Laboratory, Addenbrookes Hospital.
Wellcome Sanger Institute
Programmes and Facilities