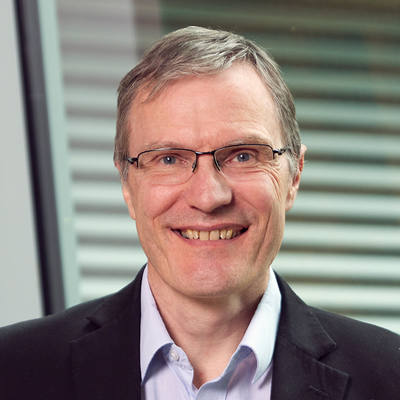 Dr James McCafferty, BSc (Hons) PhD FBCS CITP C.Eng.
Chief Information Officer
James is the Chief Information Officer at the Wellcome Sanger Institute. His role encompasses IT strategy, delivery and operations to support the goals of the institute. This encompasses research IT, research data, research software/informatics, enterprise IT and information security.
James' career is based on a foundation of commercial and research IT, along with leading business change. He has held many strategic leadership roles and has led on the digital transformation of many major organisations, with roles in the commercial and higher education sectors. His experience includes applications, networks/systems and service delivery, with stakeholder engagement in complex environments.
My timeline
Chief Information Officer, Wellcome Sanger Institute

Chief Information Officer and Director of Research IT, University College London

Director of Service Delivery, University College London

Director of Programmes, BT Openreach and BT Technology Services and Operations

Chief Information Officer, BT Fleet Ltd

Head of Commercial, BT Research Labs