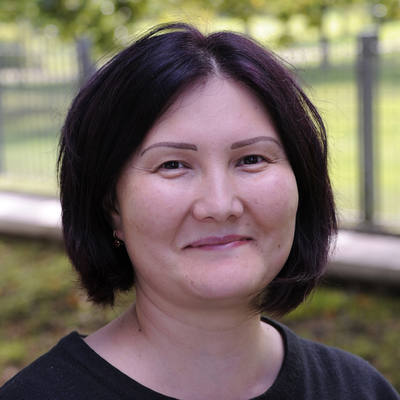 Lira Mamanova
Scientific Manager
Alumni
This person is a member of Sanger Institute Alumni.
Lira received her PhD from the Moscow State University, followed by a postdoctoral position at the Imperial College London.
She then joined R&D Sequencing Technology Group at the Wellcome Sanger Institute as a Staff Scientist. In 2016 Lira joined Teichmann's team as a Scientific Manager. Lira manages the 'wet lab' side of the research group and is interested in the evaluation and implementation of novel applications and protocols for the single-cell transcriptomics, including the development of high-throughput, automated Single-Cell RNA-Seq pipelines.
My timeline
Scientific Manager, Cellular Genetics, WSI, Cambridge, UK

Staff Scientist, Sequencing Technology Development Group, WTSI, Cambridge, UK

Research Associate, Section on Experimental Medicine & Toxicology, Imperial College London, London, UK

Senior Researcher, Institute of Molecular Biology & Medicine, Bishkek, Kyrgyzstan

PhD in Genetics, N.Vavilov Institute of General Genetics, Russian Academy of Sciences Moscow, Russia

MSc in Genetics, Faculty of Biology, M.V.Lomonosov Moscow State University, Moscow, Russia
My publications
Loading publications...