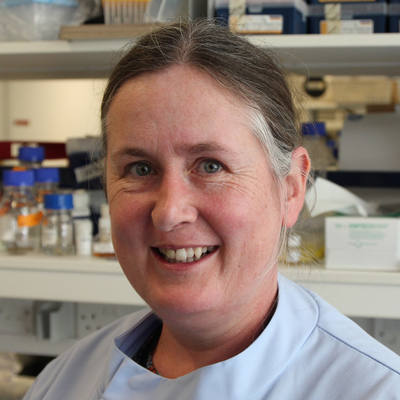 Alison Kemp
Postdoctoral Fellow
Alumni
This person is a member of Sanger Institute Alumni.
Alison is a Postdoctoral Fellow at the Sanger Institute.
My timeline
Postdoctoral Fellow in the Rayner group

Part time research assistant in the Rayner group

Left the University of Bristol for a career break to look after our children

Postdoctoral research Scientist at the University of Bristol investigating the genetics of root hair development in the model plant Arabidopsis thaliana in the Grierson lab. (Publications prior to 2000 were in my maiden name of Cavell)

Ph.D. University of East Anglia/John Innes Centre "Collinearity between the Arabidopsis thaliana and Brassica napus genomes"

M.Sc. Biotechnology, University of East Anglia
My publications
Loading publications...