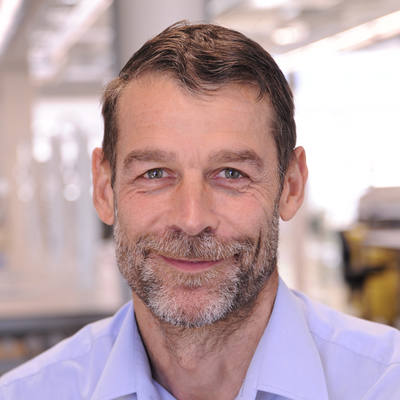 Alan Jones
Senior Project Manager
Alan manages projects and Agile development in the COSMIC team and has worked at Sanger as a Project Manager since 2014.
I have been managing projects for 20 years. I have been in the Institute's PMO since early 2014, where I have successfully delivered a wide range of projects across teams and campus including:
The implementation of the HiSeq X sequencing fleet
The new Sanger Institute website
The first release of Aker, an ordering system to enable our scientists to electronically order sequencing for our scientific pipelines.
I joined the COSMIC team in 2019 and implemented an Agile approach to software development.
My timeline
Joined COSMIC team as Senior Project Manager

Delivered phase 1 of the Aker project - To create a self-service system to order scientific services.

Delivered project to provide re-designed website to the Sanger Institute.

Joined the Sanger Institute as Project Manager in the PMO (Programme Management Office)

Responsible for global £10m programme to supply, deliver and install robotic broadcast systems for Vitec plc.

Responsible for global £10m build and supply programme of automated cell culture platforms for supply to the life sciences industry for TAP Biosystems.

Graduated with Honours Degree in Electrical and Electronic Engineering
Quick links
Here are some further resources and links that might be useful in relation to this page

Wellcome Sanger Institute

<!- container -->