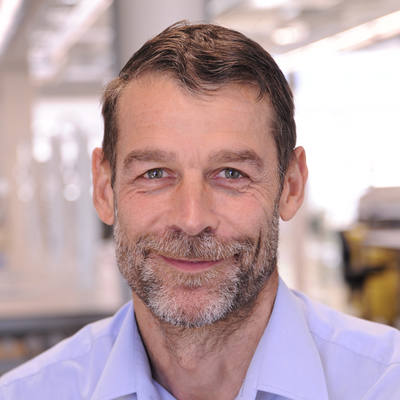 Alan Jones
Head of Enterprise, Operations and Services
Alumni
This person is a member of Sanger Institute Alumni.
I lead the delivery of the operations, products and services provided by COSMIC (Catalogue Of Somatic Mutations In Cancer) to the global oncology research community. As part of COSMIC's leadership team I am on the Sanger Institute's COSMIC Governance Board, to provide oversight, strategy and direction to COSMIC.
I have been successfully leading and delivering operational, project and programme teams for over 20 years. I am passionate about empowering and helping people and teams to be the best they can be to deliver amazing outcomes.
My timeline
Head of Enterprise, Operations and Products in COSMIC, Sanger Institute

Senior Project Manager in COSMIC, Sanger Institute

Project Manager in the Programme Management Office (PMO), Sanger Institute

Global Robotics Programme Manager, responsible for global £10M programme to supply, deliver and install complex robotic broadcast systems for Vitec plc

Programme Manager, responsible for global £10M build and supply programme of complex automated cell culture platforms for supply to the life sciences industry at TAP Biosystems