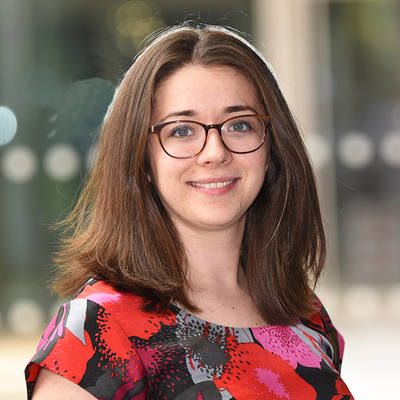 Dr Bethan Hussey
Former Research Manager
Alumni
This person is a member of Sanger Institute Alumni.
Beth left the Wellcome Sanger Institute in December 2021 to take up a position on the UK Vaccine Task Force (part of the UK Health Security Agency).
Beth was the Research Manager for the Cellular Genetics Programme.
Beth led the Administration team within the Cellular Genetics Programme Operations team. The team is comprised of four Research Administrators and three Team Administrators.
The Administration team provides day-to-day administrative support to our Faculty, including core and grant funding finance management, identifying third party funding opportunities, and ensuring regulatory and legal compliance in collaboration with central Institute teams.
Before starting work at the Wellcome Sanger Institute, Beth was completing doctoral research at Loughborough University into the epigenetic effect of blood fatty acids on cytokine genes.
My timeline
Promoted to Research Manager

Awarded a PhD in molecular biology

Co-founded the Cambridge Research Administrator Network

Started work at Wellcome Trust Sanger Institute as Research Administrator

Started Doctoral Research at Loughborough University

Graduated from Loughborough University with a First Class BSc Human Biology degree

Industrial placement year in R&D at Abbott Diabetes Care

Started BSc Human Biology degree
Wellcome Sanger Institute
My publications
Loading publications...