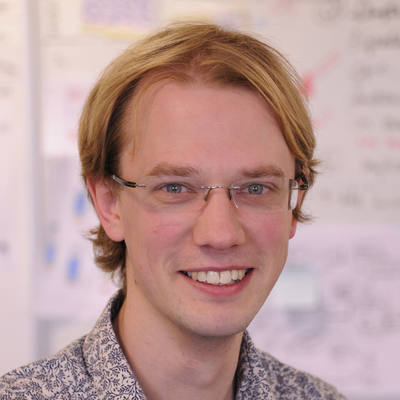 Dr James Glover
Senior Software Developer
James develops the laboratory information management systems for the sequencing pipelines. This software tracks samples, and assists the pipelines teams with their processing.
Sequencescape forms the current core of our LIMS, providing means for tracking samples through our sequecing pipelines. It ensures that not only are we able to match what goes in one end of the pipeline, with what comes out the other, but we're able to track what happened to each along the way. James is currently interested in trying to break down the large suite of software that has grown up over the years into a series of simpler components that are simpler to understand.
James begun his career as a molecular biologist. Before starting at the Sanger Institute, he completed a PhD at the Univerity of Edinburgh, where he studied the behaviour of ubituitin in fission yeast. He subsequently hung up his lab coat, and decided to move digital samples around, instead of physical ones.