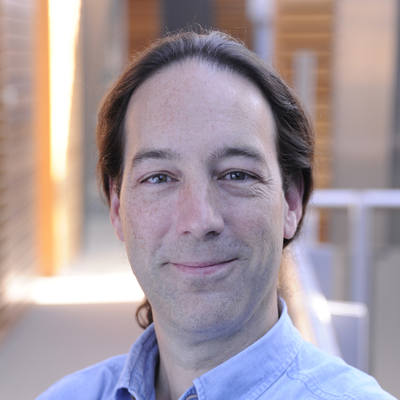 Dr Sebastian Gerety
Senior Staff Scientist
As Senior Staff Scientist in the Hurles group in charge of animal and cellular modeling, Sebastian applies his background and expertise in vertebrate genetics and model organisms, to elucidate the links between candidate disease mutations and the phenotypes observed in affected patients. He is currently establishing a larger programme of molecular and cognitive testing of mouse models of intellectual disability.
Before embarking on a PhD, Sebastian worked under the direction of Dr. Eric Lander at the Whitehead/ MIT Center for Genome Research in Cambridge, USA. While working on the Human Genome Project there, he developped his interest in genomics and large scale biology.
Sebastian completed his PhD in Developmental Biology at the California Institute of Technology under the HHMI investigator Dr. David Anderson. While there, he studied the role of artery and vein specific genes in mouse embryonic angiogenesis, identifying a crucial role for the EphB4/EphrinB2 receptor/ligand pair in blood vessel development.
Sebastian pursued a Human Frontiers Science Program funded post-doctoral fellowship under Dr. David Wilkinson at the National Institute for Medical Research, in London. Using Zebrafish embryos as a model, he studied the role of notch modulators and novel genes in the patterning of brain development.
Sebastian joined the Hurles group in 2011. As part of the Deciphering Developmental Disorders project, Sebastian has applied is knowledge of vertebrate genetics and development to understand the role of novel disease genes underlying developmental disorders.
Sebastian has spearheaded the application of CRISPR/CAS9 in zebrafish and mouse at the Sanger Institute, generating our first mutant animals using this technique. He is currently applying CRISPR/CAS9 to accelerate the generation of mouse models of developmental disorders. These will feed into the larger programme of cognitive testing of intellectual disability in animal models at the institute, with an emphasis on therapeutic potential in these disorders.
My timeline
Joined the Hurles faculty group at the Wellcome Trust Sanger Institute as Senior Staff scientist in charge of animal modeling of human rare disease

Joined Dr. David Wilkinson's lab at the National Institute for Medical Research, London for post doctoral work

Graduated from California Institute of Technology with a PhD in Developmental Biology

Joined Dr. David Anderson's Lab at the California Institute of Technology for PhD thesis

Joined Dr Eric Lander at M.I.T. to work on Human Genome Project
My publications
Loading publications...