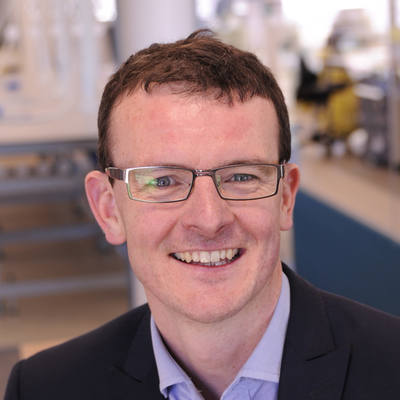 Dr James Ellis
Former Head of DNA Pipelines Operations and Head of Programme Management
Alumni
This person is a member of Sanger Institute Alumni.
I had two roles at the Institute; one leading our programme of change and the other leading DNA Pipelines operations. As Head of DNA Pipelines I was accountable for the Institute's sample management, sequencing and genotyping operation. The data produced by this operation underpins the Institute's science and therefore the output quality of this operation is of critical importance. Furthermore, the size and complexity of our technical platforms, means this operation is unparralled in Europe. As Head of the Programme Management Office (PMO), I was accountable for the team of project managers that implement change projects across the Institute. These projects span Scientific Operations, Management Operations & Faculty.
I was passionate about the role this institute and the teams I led play in the genomics age. We were at an exciting time in genomics as it begins to play a greater role in academia and the clinical arena.
I worked with my project managers to build new capabilities in genomics. Working with my Ops teams, we then used these capabilities (platforms, processes, infra-structure) to generate data that keeps this Institute at the cutting edge of genomics research.
In partnership with colleagues from R&D, Informatics and Process Re-engineering, we combined our expertise to ensure the products we provided to our customers, remained relevant in terms of quality, cost and timeliness.
Indeed, combing expertise across operations and change functions, means I was well placed to support the Institute's genomics agenda.
My technical background (Ph.D. in Biochemistry), commercial and IP law experience means I have the training and experience to lead teams where day to day operations must be delivered, in parallel to continuously improving our offering.