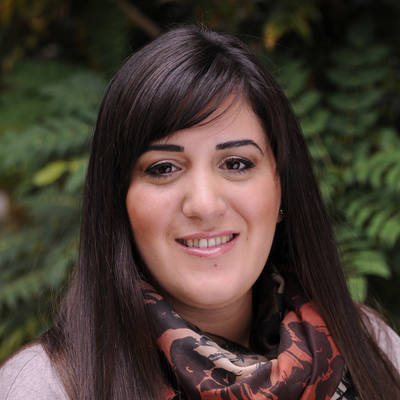 Mrs Kyriaki Dede
Team Lead - Human Genetics Project and Research Management
I lead the Human Genetics Project and Research Management team. I am responsible for the delivery of seamless project and research management support to the Programme Faculty, Head of Human Genetics Operations and Senior Managers, ensuring that all areas of the Programmes research are running smoothly.
I joined the Sanger Institute as the Malaria Programme Administrator in July 2014. In January 2016 I moved to the Human Genetics Programme as a Research Administrator (post now called Research Manager), providing high-level administrative and organisational support to the Human Genetics Programme and its Faculty, driving forward the aims and objectives of the Programme.
I graduated from the University of Patras (Greece) with a B.Sc. in Biology in 2007. In 2008 I received the Leventis Foundation Distinguished Scholar Award and joined Prof. Fraguedakis-Tsolis and Prof. Chondropoulos laboratory to pursue an M.Sc. in Ecology, Management and Conservation of Natural Environment. During my M.Sc. I studied the micromammals of the genus Mus in two different habitats in Cyprus, using mtDNA and geometric morphometric analyses.