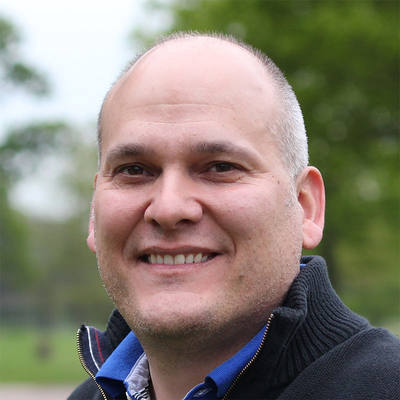 Dr Andy Day
Senior Scientific Manager
Alumni
This person is a member of Sanger Institute Alumni.
14th April 2022 – left to become Head of Product Development & Manufacture at Qkine. At Wellcome Sanger Institute for ~3.5 years.
Managed various projects within CGaP (i.e. DDD-NeuGen, iNeurons and mOrganoids) along with the CellOps Scientific Support Team.
Dr
Andy was a Senior Scientific Manager within CGaP at the Sanger Institute.
My timeline
Senior Scientific Manager - Cellular Generation and Phenotyping, Sanger Institute

Lab Manager (R&D) - Abcam plc

Principal Scientist (R&D) - Abcam plc

Senior Scientist (R&D) - Abcam plc

Development Scientist - Abcam plc

PhD, Molecular Biology - Anglia Ruskin University

Research Scientist - Genus plc

BSc, Dual Honours, Genetics and Microbiology - University of Sheffield
Wellcome Sanger Institute
Programmes and Facilities
My publications
Loading publications...