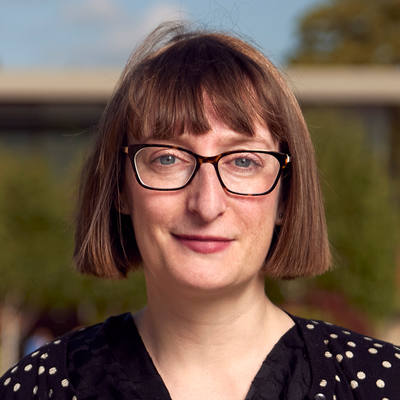 Dr Sarion Bowers
Head of Policy
As our science continues to scale up and translate into real world benefits and applications, the likelihood that the wider social and political environment impacts our mission increases. To ensure we are able to fulfil our mission, my role is to influence wider policymaking to support our science and to mitigate any risks engendered by political actions.
Role of the Policy Team
The Policy Team aims to influence policy developments nationally and internationally. These policy developments may impact our science or our science may inform those policy issues. We seek to find ways to engage, influence and advocate for our science.
The current activities of the Policy Team largely falls into two categories:

Identifying policy changes and proposals that will impact the Sanger Institute's science and proactively engaging to influence and mitigate
Maximising visibility of genomics and developing thinking around the related ELSI issues arising from genomics, in partnership with other strategic areas of the Institute including but not limited to External Relations, Enterprise and Innovation and Society and Ethics research.
I work with people across the Institute, including the faculty, public engagement and the Director's Office, as well as with the Wellcome Trust and other science advocacy groups in order to engage policy makers in the UK and in Europe and to bring the Institute's voice to the various debates around the world on bioethics and the use of genomics and data in healthcare.
My timeline
Head of Policy

Policy Lead

Joined Sanger Institute - Research Policy Advisor

University of Sussex - MSc in Science and Technology Policy

Joined the University of Connecticut - Postdoctoral Research Fellow

Joined University of Leeds - Postdoctoral Research Fellow

Joined University of Cambridge - PhD Biochemistry
My publications
Loading publications...