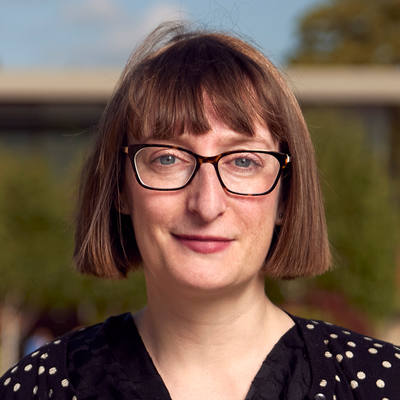 Sarion Bowers, PhD
Head of Policy
As a leader in much of its research the Institute is often faced with new ethical and governance challenges, across a range of topics. It is my role to work with national and international policy makers and science advocates to develop good governance and legislation and to ensure the Institute has policies in place that make our research legally compliant and of the highest ethical standards.
The research at the Sanger Institute touches on a very wide range of ethical and legal issues, and topics such as use of human tissue and sharing of genomic data can be very sensitive. It is therefore critically important that our research respects the expectations and privacy those individuals who volunteer to particpate in our research. As a result, my job has a wide remit.
I am currently working on a number of projects including:
Looking at how to improve the quality of the data we share and how researchers can better identify useful datasets.
The ethical, legal and policy issues around use of human tissue in large-scale resources for the science community.
The ethics and governance of genome editing.
Good research practice and academic conduct.
All-Party Parliamentary Group on innovative health.
I work with people across the Institute, including the faculty, public engagement and the Director's Office, as well as with the Wellcome Trust and other science advocacy groups in order to engage policy makers in the UK and in Europe and to bring the Institute's voice to the various debates around the world on bioethics and the use of genomics and data in healthcare. I am also responsible for the research policies of the Institute to ensure that our research is not only legal but employs the highest ethical standards.
My publications
Loading publications...