Cambridge Innovation Capital plc and IP Group plc announce the creation of Wellcome Trust Sanger Institute spin-out company, Microbiotica
Based on ground-breaking research at the Wellcome Trust Sanger Institute into the role of the human microbiome in disease. Goal is to create the world's leading company focused on microbiome biology and its use in medicine. Cambridge Innovation Capital and IP Group co-lead £8m funding round.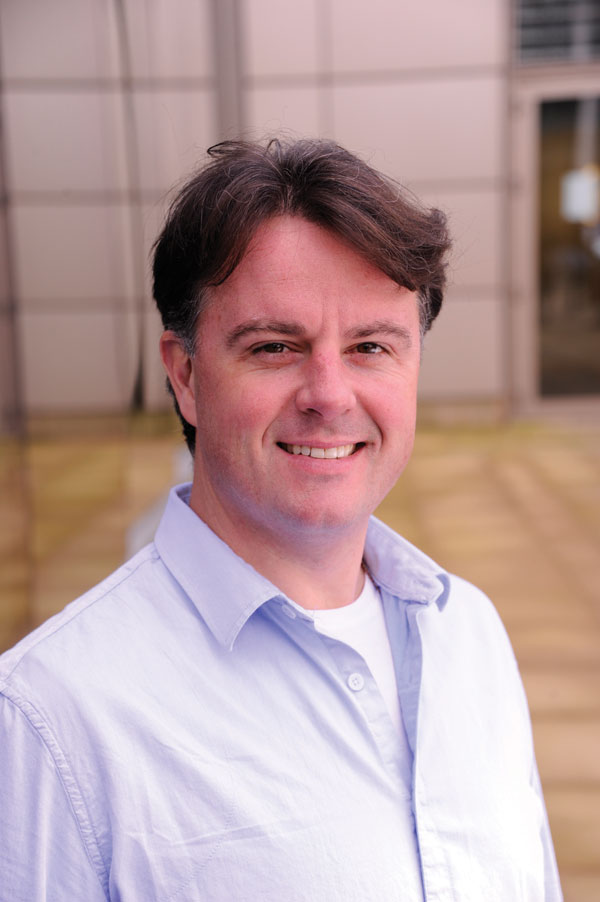 Cambridge Innovation Capital plc (CIC), a Cambridge-based investor in technology and healthcare companies, and IP Group plc, the developer of intellectual property-based businesses, announce the creation of Microbiotica Ltd, a newly formed spin-out company from the UK's Wellcome Trust Sanger Institute based at the Wellcome Genome Campus in Hinxton, Cambridge.
Microbiotica will look to develop and commercialise new defined bacteriotherapies based on the human gut microbiome. CIC and IP Group are co-leading this investment, with a £4m contribution from each party to provide total initial funding of £8m.
Microbiotica has been established to commercialise ground-breaking research, conducted in the Host-Microbiotica Interactions Laboratory (HMIL) at the Sanger Institute, into the role of the human microbiome in health and disease and its application to medicine. The HMIL is led by Dr Trevor Lawley and collaborates with the Professor Gordon Dougan research group. The Sanger Institute teams have made significant breakthroughs in the analysis and understanding of the human microbiome, combining an extensive DNA sequencing capability with novel culturing methods to build a first-in-class gut microbiome culture collection and reference genome library.
Since 2010, Dr Lawley's group has cultured and sequenced the genome of thousands of bacterial strains from the gut of humans, representing the world's largest culture collection of intestinal bacteria. This has given the group important new insights into the association of these bacteria with a range of diseases. Added to this, the group has developed a leading expertise in humanised models for the development of live bacterial therapeutics and exceptional bioinformatics capability.
Microbiotica has been granted unique access to these resources and capabilities and will use it to gain unparalleled insights into the microbial communities in both healthy and diseased individuals, enabling the identification of specific disease-related bacteria, patient-stratification strategies and novel therapeutics. Microbiotica has also been granted exclusive rights to existing potentially therapeutic bacterial mixes that have shown striking effects in novel models of disease, and which will be progressed into pre-clinical development over the coming year.
Recognition of the importance of the microbiome, the body's trillions of resident bacteria, represents a paradigm-shift in our understanding of its impact on human health and disease. This creates major opportunities in the diagnosis and treatment of a wide range of disease including enteric infections, autoimmune disorders, metabolic disorders, cancer and neurological disease.
Microbiotica's science will be directed by Dr Lawley, who will be Chief Scientific Officer. The company will be led by Dr Mike Romanos who, as Chief Executive Officer, brings a wealth of experience as a seasoned drug discoverer and entrepreneur in the biotech sector. Dr Romanos previously held senior global roles in GSK and as CEO built Crescendo Biologics. Professor Gordon Dougan is also a co-founder. Both CIC and IP Group will each appoint a director to the board of Microbiotica. The company will use the funds to establish labs within the Wellcome Genome Campus at Hinxton, Cambridge, to progress multiple live bacteriotherapy discovery programmes into development.
"It has been a privilege to work with my co-founders Trevor Lawley and Gordon Dougan to create the concept of Microbiotica as a leading player in microbiome-based therapeutics. We are very excited to be working with CIC and IP Group to now turn the vision into reality as we start to build the company, based at the Wellcome Genome Campus, leveraging the strengths of the Sanger Institute to create new medicines."

Dr Mike Romanos CEO of Microbiotica
"Our work at the Sanger Institute has shown that the human microbiome is important for health and disease, and is itself a therapeutic target. I am delighted that the establishment of Microbiotica will allow us to harness the therapeutic potential of the complex microbial community in the body to create novel treatments and help improve human health."

Dr Trevor Lawley CSO of Microbiotica
"Research into the microbiome is a fascinating area of study with huge commercial potential. We have been working closely with Mike, Trevor, IP Group and the Sanger Institute to ensure that Microbiotica has an excellent foundation and can benefit from the tremendous body of work created by Trevor and his team. With our founding investment in Congenica, the genome discovery and diagnostics company, we have been privileged to be instrumental in the creation of two spin-out companies based on world class research from the Sanger Institute."

Dr Robert Tansley Investment Director at CIC
"We are delighted to be involved in the creation of what promises to be an exciting new commercial approach to the microbiome. By exploring the fundamentals of gut flora distribution and genetics, Microbiotica has an opportunity to take a lead in the understanding how the microbiome can be used to not only develop new therapeutics for a range of diseases, but also how to stratify patients according to their microbial profile, identify links with disease and exploit its full potential for human healthcare. This investment reflects IP Group's approach to new company formation in the biotech sector, backing only the science which promises to bring about revolutionary approaches to human medicine and the teams that can deliver them."

Dr Sam Williams Head of Biotech at IP Group
"The Wellcome Genome Campus is home to research institutes, spin-out and start-up companies, academic-industry partnerships and Genomics England; all dedicated to driving and leading pioneering research and innovation in the sphere of genomes and biodata. Microbiotica grew out of Sanger Institute science and I'm delighted that Trevor and his team will continue to be immersed in the intellectual environment on campus. The Biodata Innovation Centre and the companies in it is the first major step in our progression of our vision for this Campus as a global hub for genomics and biodata."

Professor Sir Mike Stratton Director of the Sanger Institute
"Microbiotica is a great illustration of how the development of the Sanger Institute's, large-scale, cross-disciplinary research is yielding important opportunities to impact healthcare. Microbiotica will benefit from its close relationship with the Institute as the company grows, offering it an important advantage in the rapidly evolving microbiome field. We are pleased to be working again with Cambridge Innovation Capital and looking forward to working with IP Group to support this exciting opportunity."

Dr Ross Rounsevell Business Development Manager, Translation Office, Sanger Institute
Press Contacts
If you need help or have any queries, please contact us.
Selected websites
Cambridge Innovation Capital ("CIC") combines a unique relationship with the University of Cambridge with deep financial and industry links to invest in rapidly growing intellectual property rich companies in the Cambridge Cluster.
CIC has an unrivalled appreciation for the application of world-leading scientific developments given its position within the Cambridge Cluster. The company is committed to building leading businesses from brilliant technologies – with the support of some of the most influential figures in the sector and a patient capital structure.

For further information, including more details of CIC portfolio companies, see www.cicplc.co.uk

IP Group is a leading intellectual property commercialisation company which focuses on evolving great ideas, mainly from its partner universities, into world-changing businesses. The Group has pioneered a unique approach to developing these ideas and the resulting businesses by providing access to business building expertise, capital (through its 100%-owned FCA-authorised subsidiary IP Capital), networks, recruitment and business support. IP Group has a strong track record of success and its portfolio comprises holdings in approximately 80 early-stage to mature businesses across four main sectors — Biotech, Cleantech, Healthcare and Technology. The Company is listed on the Main Market of the London Stock Exchange under the code IPO.

For more information, please visit our website at www.ipgroupplc.com.

The Wellcome Trust Sanger Institute is one of the world's leading genome centres. Through its ability to conduct research at scale, it is able to engage in bold and long-term exploratory projects that are designed to influence and empower medical science globally. Institute research findings, generated through its own research programmes and through its leading role in international consortia, are being used to develop new diagnostics and treatments for human disease.

For further information please see www.sanger.ac.uk