Genome Campus will host UK NHS 100,000 genomes project
Sanger Institute and Wellcome Trust Genome Campus will host a £200 million project to sequence 100,000 NHS patients' genomes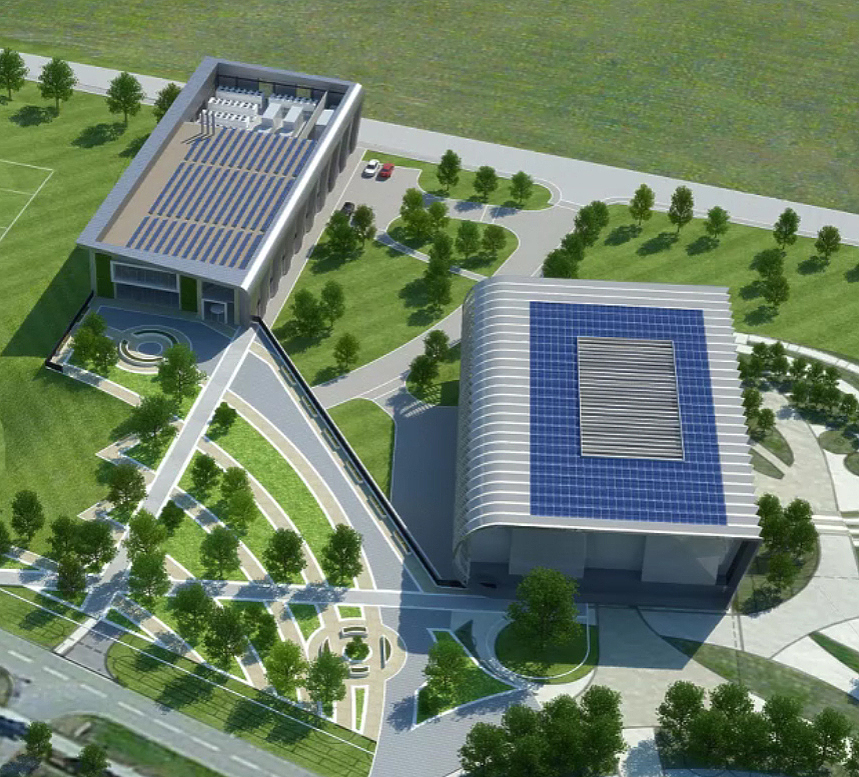 UK Genomic research into cancer and rare disease has been boosted by a £200 million investment announced by UK Prime Minister David Cameron. Genomics England, a company created by the Department of Health, is partnering with commercial sequencing company Illumina to decipher the genetic codes of 100,000 people in the UK to investigate the genetics of cancer and rare genetic diseases.
The work will be carried out in a £27 million sequencing centre that is being funded and built by the Wellcome Trust on its Genome Campus in Hinxton, near Cambridge. In addition, the Medical Research Council is providing £24 million to ensure that the resulting genomic data donated by participants can be properly collected, stored and analysed by scientists.
"This agreement will see the UK lead the world in genetic research within years. I am determined to do all I can to support the health and scientific sector to unlock the power of DNA, turning an important scientific breakthrough into something that will help deliver better tests, better drugs and above all better care for patients. As our plan becomes a reality, I believe we will be able to transform how devastating diseases are diagnosed and treated in the NHS and across the world, while supporting our best scientists and life science businesses to discover the next wonder drug or breakthrough technology."

UK Prime Minister David Cameron
The new sequencing hub will be housed in a three-storey State-of-the-art building alongside that of the Wellcome Trust Sanger Institute's sequencing operation. The building is expected to be completed in summer 2015. The project aims to maximise the benefits of genomics research on healthcare, nurturing science research in the UK and helping the National Health Service to lead the world in delivering health benefits to its patients.
Genomics England's presence on the campus, which is home to the Sanger Institute, the European Bioinformatics Institute, and a number of new biotechnology companies, will facilitate collaborations with world-class scientists and bioinformaticians, and with the life science industry. At the same time, the Sanger Institute will be able to increase capacity and improve delivery, supporting its research for the future.
"We are delighted that Genomics England will co-locate on the Wellcome Trust Genome Campus and we look forward to working together to gain insights that will serve patients and society through genomic science."

Professor Sir Mike Stratton Director of the Sanger Institute
As well as building the sequencing facility, the Wellcome Trust spends almost £300 million on genomic research in a typical year and will support and enhance the Genomics England project in other ways, for example by funding clinical interpretation and medical research that uses its data. The Trust is encouraging proposals for this support from researchers, clinicians and other groups.
"Understanding humanity's genetic code is not only going to be fundamental to the medicine of the future. It is an essential part of medicine today. In rare congenital diseases, in cancer and in infections, genomic insights are already transforming diagnosis and treatment.

"The Wellcome Trust has invested more than £1 billion in genome research that has built this understanding, including pivotal contributions to the Human Genome Project, the world-leading science of the Sanger Institute, and critical work in global health, medical ethics and public engagement. Genomics England will further exploit this knowledge for medical advances that help patients, within a robust ethical framework that relies on their informed consent, so supporting its efforts is a logical next step. We will be proud to host its sequencing hub alongside the Sanger Institute's at our Hinxton genome campus, and to fund researchers who use its data to investigate disease."

Jeremy Farrar Director of the Wellcome Trust