Two Sanger Institute researchers awarded science heirlooms from the Medical Research Council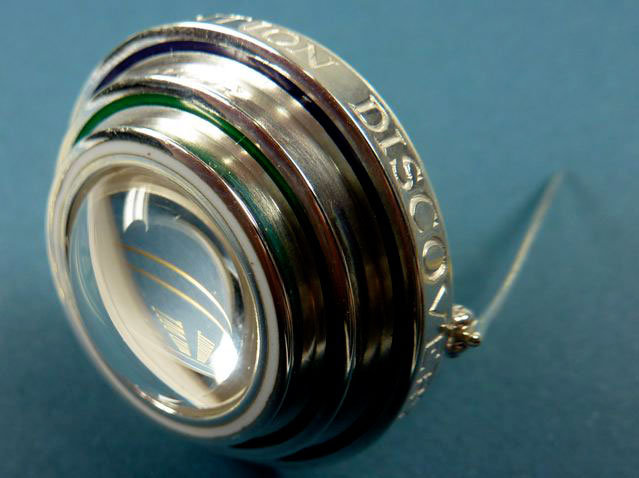 Two of the Wellcome Trust Sanger Institute's leading scientists, Dr Elizabeth Murchison and Dr Nicole Soranzo, will be awarded a science heirloom for their contribution to Molecular Biology on International Women's Day. At 7pm on the Wednesday 8 March 2012, they will join eight other leading life scientists and communicators receiving these Medical Research Council awards.
In the ceremony, which is designed to encourage and inspire the leading lights of tomorrow to reach their full potential, great scientists of today will pass the beautiful jewellery heirlooms they hold to the next generation of excellent female researchers.
Dr Elizabeth Murchison is a Research Fellow in the Cancer Genetics and Genomics Group at the Wellcome Trust Sanger Institute. She works as part of the Cancer Genome Project, to decipher the genetic basis of transmissible cancers. Dr Murchison is originally from Tasmania and her research passion is to help prevent the spread of the transmissible facial cancer that is bringing Tasmanian devils to the brink of extinction.
She is an advocate for the protection and preservation of the devil. She is not only helping the devil with her research but also through her constant effort to engage with the public, educating them about this cancer. She has spoken at the TED [Technology, Entertainment, Design] conference, a non-profit event dedicated to bringing together the world's most fascinating thinkers and doers, and has also been awarded the L'Oréal-UNESCO UK and Ireland For Women In Science Fellowship.
"I am thrilled to be the recipient of such a special award. To be considered a role model for the younger generation of researchers is an immense honour. I have worked with many inspiring individuals who have encouraged me throughout my career and I hope I can to do the same for up and coming researchers."

Dr Elizabeth Murchison A Research Fellow in the Cancer Genetics and Genomics Group at the Wellcome Trust Sanger Institute​
Dr Nicole Soranzo has worked at Wellcome Trust Sanger Institute since 2007, first as a senior staff scientist before joining the Institute's Faculty in 2009. Dr Soranzo has been a key figure in developing some of the largest collaborative studies in the area of cardiovascular genetics. Her team has applied large-scale genetic analyses to study the biologic and molecular underpinnings of complex trait association, in cardiovascular disease and beyond. Her research in the development of blood cells has progressed the application of genome-wide association studies from isolating the genes involved in a process to actually determining their function.
"It is a privilege to be recognised along with so many inspirational researchers. As a team leader, my ambition is to nurture my team of researchers to pursue research careers and encourage them to push past any obstacles they may face along the way.

"My advice to any researcher early in their career would be; if you enjoy the excitement of discovery, don't let anything stand in your way,but rather seek the help of supportive people who will help you achieve your goals."

Dr Nicole Soranzo Member of Faculty at the Sanger Institute
A debate will take place alongside the awards. Participants will discuss such issues as: Why are there so few female Nobel prize winning scientists? Are women not smart enough? Are they not focused enough on their research? Is the Nobel committee ignoring women? Must we ask women who want to win Nobels to dedicate themselves to science, like nuns? How many women would want to live like that?
The debate will be led by science broadcaster Vivenne Parry, who will talk about how she has achieved success in her own career and introduce her nominated recipient, Elizabeth Murchison.
More information
Selected website
Related links
Selected websites
The Wellcome Trust Sanger Institute is one of the world's leading genome centres. Through its ability to conduct research at scale, it is able to engage in bold and long-term exploratory projects that are designed to influence and empower medical science globally. Institute research findings, generated through its own research programmes and through its leading role in international consortia, are being used to develop new diagnostics and treatments for human disease.

The Wellcome Trust is a global charitable foundation dedicated to achieving extraordinary improvements in human and animal health. We support the brightest minds in biomedical research and the medical humanities. Our breadth of support includes public engagement, education and the application of research to improve health. We are independent of both political and commercial interests.