European Research Council Award to Institute Researcher
Eleftheria Zeggini is one of the recipients of Starting Grant awards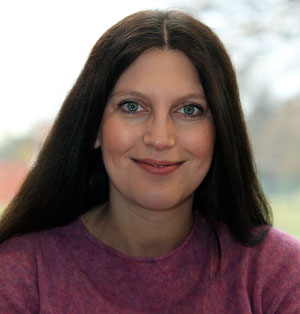 A Wellcome Trust Sanger Institute researcher has been recognized in a pan-Europe award scheme for researchers at the early stages of their career. Dr Eleftheria Zeggini was awarded a grant of €1.5 million to support her research into the genetics of common disease in humans.
The European Research Council Starting Grant scheme aims to support up-and-coming research leaders who are about to establish or consolidate a research team to conduct independent research in Europe. Dr Zeggini joined the Wellcome Trust Sanger Institute in November 2008.
Dr Zeggini's team aims to identify the underlying genetic variants that contribute to human disease and to develop new and more refined tools to help researchers in tackling human disease. They achieve this by carrying out large-scale studies to investigate the genetic architecture of complex traits, with a primary focus on cardiometabolic and musculoskeletal phenotypes. In doing so, they identify and address statistical genetics challenges by designing, evaluating and proposing analytical strategies.
"It's a great honour to be a recipient of this award, which will boost our research into the genetics of complex human traits."

Dr Ele Zeggini Group Leader at the Wellcome Trust Sanger Institute
The European Research Council seeks to encourage the highest quality research in Europe through competitive funding and to support investigator-initiated frontier research across all fields of research, on the basis of scientific excellence.
More than 4080 applications were submitted for awards from the €670 million ($900 million) fund provided by the European Research Council: the success rate was 12%.
"I am delighted that Dr Zeggini and her work have been recognized by this grant. It is vital for the future of research that we foster new talent and offer them the opportunities to grow."

"The European Research Council scheme is an excellent paradigm for European research."

Professor Mike Stratton Director of the Wellcome Trust Sanger Institute
Dr Zeggini's proposal to ERC was to conduct a powerful next-generation association study leveraging whole-genome sequence data and the unique characteristics of population isolates, in which rare alleles may have risen in frequency and are thus easier to detect. This work aims to provide the substrate for analytical method development, and, importantly, to identify robust novel associations with complex disease-related traits.
The number of applications increased by 42% in 2011 compared to 2010. The average age of selected researchers was about 37 years and 21% were women. In this latest round, the UK was awarded 124 of the 480 grants. In this call, 35% of applicants were selected in the field of Life Sciences.
Press Contact
If you need help or have any queries, please contact us using the details below.
Notes to Editor
Dr Zeggini obtained her first degree in Biochemistry from the University of Manchester Institute of Science and Technology (UMIST) in 1999 and her PhD in Immunogenetics of Juvenile Arthritis from the arc Epidemiology Unit, University of Manchester, in 2003. After a brief postdoctoral fellowship in Manchester, she joined the Wellcome Trust Centre for Human Genetics, University of Oxford, to work on the genetics of type 2 diabetes. She was awarded a Wellcome Trust Research Career Development Fellowship in 2006 and joined the Wellcome Trust Sanger Institute in November 2008 as a Group Leader, where she heads the Applied Statistical Genetics group.