Genetic library will speed up disease research
International consortium will reveal gene function from mouse genetics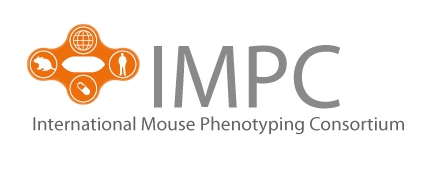 An international project to create one of the largest libraries of mammalian genetic function data is launched on 29 September 2011. The International Mouse Phenotyping Consortium (IMPC) is building a library of mammalian gene function that will describe the function of every gene in the mouse genome.
The IMPC programme will allow researchers from across the world to easily access all of the resources and information created by the programme in 'knockout mice' – that is, mice in which a gene has been inactivated in order to discover what that gene does. Around 99 per cent of the genes in a mouse have an equivalent in humans. By understanding the function of all the genes within the mouse, scientists can improve their understanding of the role that genes play in human diseases such as heart disease and diabetes.
The resource will substantially shorten the time between basic research and clinical application.
"Our drive is to understand the role of genes in disease and use that understanding to improve healthcare. The cells and DNA resources we have developed for IMPC have already proved their value in identifying genes involved in a form of anaemia. The integrated resources delivered by IMPC will make a real difference to researchers' work around the world."

Dr Bill Skarnes Senior Investigator at the Wellcome Trust Sanger Institute, a leading partner in IMPC
Funding has been awarded to members of the consortium by a number of national funding agencies: recently the US National Institutes of Health awarded US $110 m over five years to members of the consortium to work on the project. The first phase of this ten-year project will knock out 5000 mouse genes and describe their physical characteristics or phenotypes.
"We want to characterise each line of mice broadly with no assumptions about what the gene may be doing. If you think of the function of a gene as a needle in a haystack, we're removing the haystack so scientists can see what the needle does."

Dr Mark Moore IMPC Executive Director
All members of the IMPC will use standard, agreed procedures to perform the biological investigations and the data will be deposited in a single international database. The set of tests is designed to give information on human disease, such as heart disease, diabetes, and deafness, and the results will determine if that gene has a part to play in those diseases. The mice and the data generated from them will be freely available to the scientific community.
"The addition of detailed clinical information for each knockout mouse line will be a boon to disease researchers who want to determine the function of genes and improve mouse models of human disease."

Dr Francis Collins Director of the National Institutes of Health
"The IMPC will make a difference to the drive worldwide to understand the role of genes in health and human disease. It is inclusive, coherent, accessible and comprehensive. It seeks to be the library of gene function that researchers will turn to and use time and time again."

Professor Allan Bradley Principal Investigator on European and US Mouse Knockout programmes and Director Emeritus of the Wellcome Trust Sanger
Underpinning the IMPC project has been a lengthy period of planning and technical preparations. A fundamental component of this has been the planning for a data coordination centre (DCC) which will allow unrestricted public access to IMPC data. Data generated by IMPC will be used by pharmaceutical and biotechnology companies to speed up the development pipeline of new drugs.
"The open resources created by IMPC will be integrated with many other molecular databases at EMBL-EBI and elsewhere, and benefit from advanced search functionality. This will ensure that researchers can make use of detailed data and high-level summaries of mouse phenotypes and other relevant biological information – for example human disease associations – well into the future."

Dr Paul Flicek EMBL-EBI
More information
Funding
KOMP2 and MPI2
The National Institutes of Health KOMP2 production and phenotyping awards. Each group will receive a total of approximately $34 million and is expected to produce and phenotype 833 strains of knockout mice over five years. Recipients of the awards are:
Baylor College of Medicine in Houston, TX (US). This centre will collaborate with the Wellcome Trust Sanger Institute (UK) and the Medical Research Council Harwell (UK)
University of California Davis, CA (US). This centre will collaborate with the Toronto Centre for Phenogenomics (Canada), Children's Hospital Oakland Research Institute, CA (US) and Charles River Laboratories in Wilmington, MA (US)
The Jackson Laboratory in Bar Harbor, MA (US)
Notes on DCC award (called MPI2). The National Institutes of Health awarded another five-year cooperative agreement totalling $10 million to the European Bioinformatics Institute and The Wellcome Trust Sanger Institute, UK and MRC Harwell, UK.