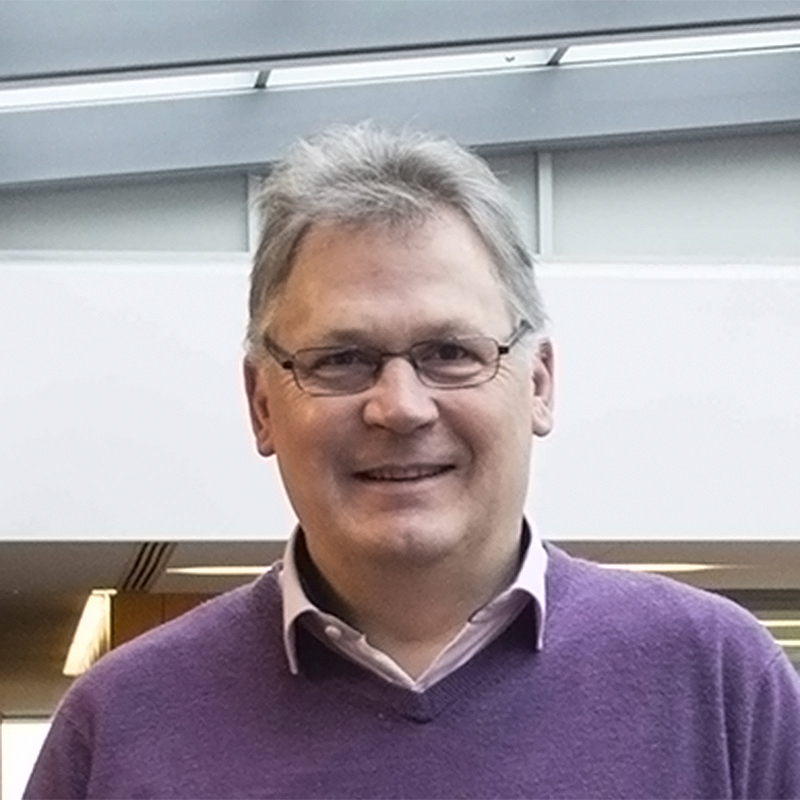 Dr Ian Dunham
Director of Open Targets
Ian Dunham became the Director of the innovative Open Targets Initiative in 2019.
Before becoming director, Ian was the Scientific Director of Open Targets for five years and played a pivotal role in establishing the research programme, and the bioinformatic and experimental projects of the initiative. These include experimental projects in oncology, neurodegeneration, immunity and inflammation.
Before joining Open Targets, Dunham held several roles at EMBL-EBI, and his research areas included genome-wide mapping of regulatory elements and chromatin state in the human genome. He was also an integral part of the NHGRI ENCODE project, which focused on identifying all functional regions of the human genome, regardless of whether they formed genes or not. Dunham's interest in mapping the human genome has been a recurring theme throughout his career.