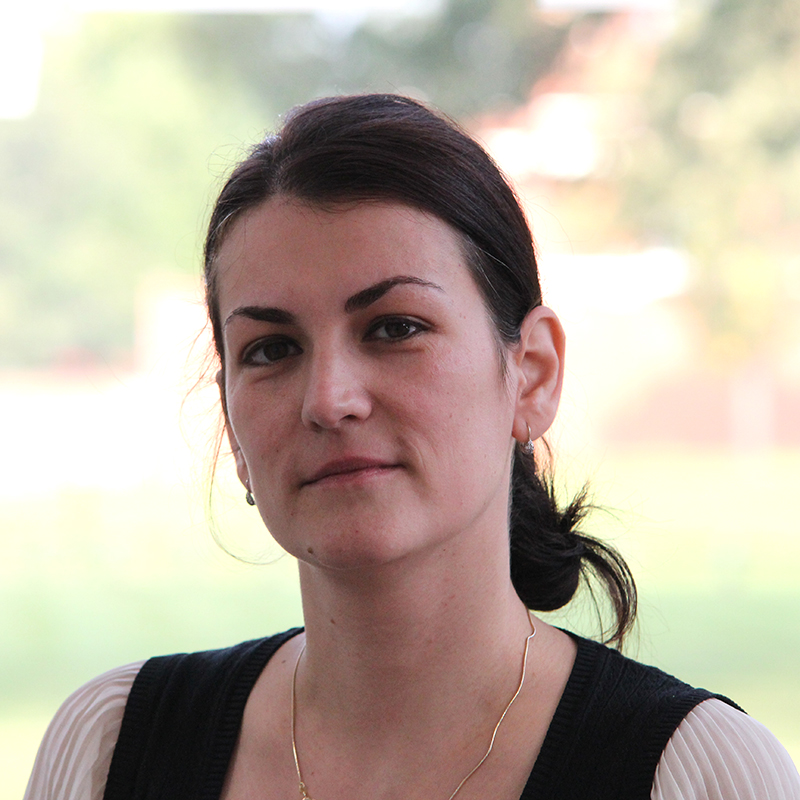 Dr Ana Cvejic
Cancer Research UK Career Development Fellow and Former Honorary Faculty at the Wellcome Sanger Institute
Dr Ana Cvejic is Cancer Research UK Career Development Fellow at the Department of Haematology, University of Cambridge. Her group focuses on normal and malignant blood cell development by characterising the function of novel genes that have been identified by exome sequencing and genome-wide association studies. Ana works in collaboration with Sanger Institute Faculty Nicole Soranzo and Peter Campbell.
Alumni
This person is a member of Sanger Institute Alumni.
During her PhD at the University of Bristol, Ana collaborated with Dr Derek Stemple when he was working at the Sanger Institute on searching for the disruptive mutant alleles of the wasp gene. Later she characterised the gene's function carefully and showed its role in the directed migration of neutrophil blood cells to sites of wounding. Following this successful collaboration, Ana has been working closely with Nicole Soranzo's group to verify the functional importance of a number of genes identified by a genome-wide association study in determining platelet size and number. In addition, she has worked with Peter Campbell to validate newly identified myeloid cancer genes.
In 2008 Ana received her PhD in Biochemistry at the University of Bristol. She then moved to University of Cambridge/Wellcome Sanger Institute to start a Postdoctoral Fellowship, with Professor Willem Ouwehand and Dr Derek Stemple. Ana worked on a collaborative project to examine the role of several genes in thrombocyte (the zebrafish equivalent to platelets) development and function in zebrafish. Over the next four years, Ana independently established haematopoiesis research using the zebrafish model at the Sanger Institute. In 2012 Ana was awarded a Cancer Research UK Career Development Fellowship and became a Principal Investigator at the Department of Haematology, University of Cambridge.