The Wellcome Sanger Institute's statement on the UK-EU Trade and Cooperation Agreement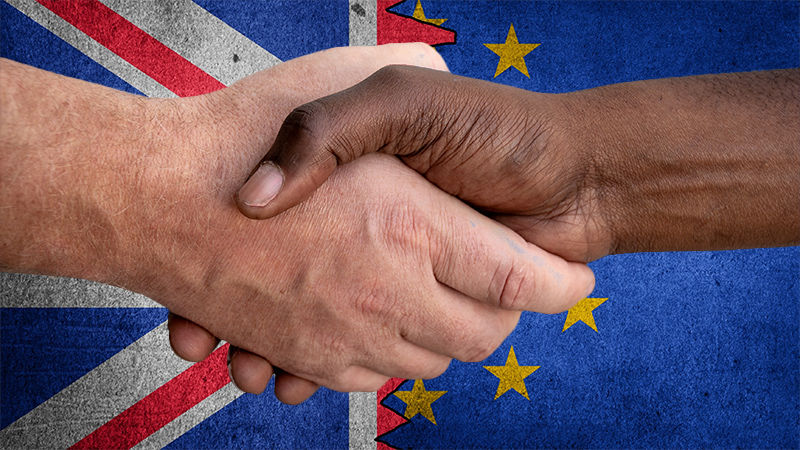 The Wellcome Sanger Institute welcomes the agreement between the UK and the EU as we leave the EU. Science at the Sanger Institute and within the UK is, and always will be, an international endeavour with scientists and research organisations across Europe some of our closest collaborators. It is therefore reassuring to hear the Government recognise that the UK is "spiritually, culturally, and emotionally part of Europe" and that this agreement lays out a path for "close and friendly" collaboration.
The Sanger Institute delivers world-leading science at scale through global collaboration and global recruitment. While we welcome the continuation of visa-free travel for short visits across the EU, the Government's immigration plans remain a concern. In particular the high costs associated with visas and the NHS surcharge mean the UK has one of the most expensive immigration systems in the world, jeopardising our ability to recruit the global talent we need to deliver our world-leading science. We currently cover the immigration charges of international staff and in 2021, we forecast we will spend approximately £150,000 on visas and the NHS surcharge to ensure we are able to continue attracting the best scientists.
The Agreement's focus on Digital Trade and securing the free-flow of information is particularly positive. However, securing an adequacy agreement with the EU must now be a priority for the Government. The UK is a global leader in data science, and ensuring personal data can be transferred smoothly while protecting individuals' privacy and rights, is critical. As European digital infrastructures, such as the European Health Data Space, are developed it is vital the UK is able to access these infrastructures as a third country.
Participation in Horizon Europe is of great importance to the UK and to the Sanger Institute. The UK's participation in these Framework Programs has been beneficial to both the UK and EU science. The UK has provided strong and experienced leadership in many of the large international projects funded by the EU and we welcome our continued participation.
The Sanger Institute's scientific strategy has always been firmly rooted in global collaboration. Working with European scientists has always been an arrangement that benefitted both the UK and the EU.