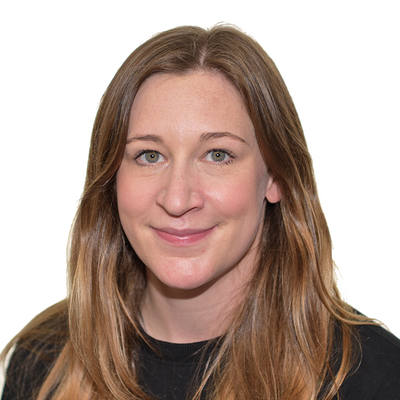 Rebecca White
Head of Scientific Marketing & Communications
Alumni
This person is a member of Sanger Institute Alumni.
Rebecca leads on the communications, brand, and marketing strategy for COSMIC (The Catalogue of Somatic Mutations in Cancer) at the Wellcome Sanger Institute. 
About me
I'm an innovative science communications and marketing specialist who's passionate about improving health outcomes. I use a strategic, audience-led approach to design impactful campaigns with the aim of driving change.
I discovered I enjoyed communicating science following a traverse through the 'traditional' science routes. I started with a BSc in biochemistry & genetics, then a year working on the tumour microenvironment in a wet lab, and completed a year of graduate entry medicine. I've since been refining my communications, marketing and leadership skills across multiple organisations including Cancer Research UK, the British Heart Foundation, and the London School of Hygiene & Tropical Medicine. Each role has introduced a new area of health with its own comms challenges, from making translational research engaging for the public to navigating the many stakeholders involved in global health initiatives.
My timeline
COSMIC at Wellcome Sanger: Head of Scientific Communications

COSMIC at Wellcome Sanger: Scientific Communications Manager

The London School of Hygiene & Tropical Medicine: Communications Officer 

British Heart Foundation: Senior Innovation Executive

Cancer Research UK: Research Information Manager

Cancer Research UK: Patient Engagement Officer

Cancer Research UK: Scientific Officer