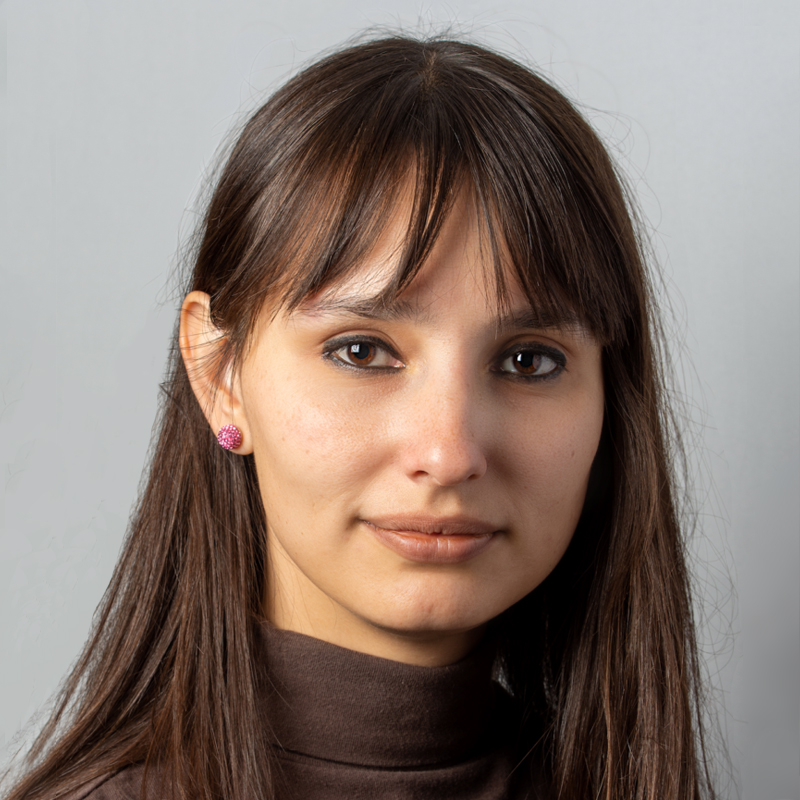 Dr C Daniela Robles-Espinoza
International Fellow, LIIGH-UNAM, Mexico
Dr Daniela Robles-Espinoza is a group leader based in Mexico who focuses primarily on the investigation of the genomic drivers, mutational signatures, risk factors, and potential therapeutic targets of types of cancer important in Latin America
About
Dr Daniela Robles-Espinoza is a group leader based in Mexico who focuses primarily on the investigation of the genomic drivers, mutational signatures, risk factors, and potential therapeutic targets of types of cancer important in Latin America, such as acral lentiginous melanoma and hepatocellular carcinoma. With her research, she is committed to increasing diversity in genomic analyses and broadening their impact by studying tumours from individuals from traditionally under-represented genetic backgrounds.
Research Connections
Dr Daniela Robles-Espinoza is a Sanger Institute International Fellow, based within the Cancer, Ageing and Somatic Mutation group, and is currently working with Dr Peter Campbell and Dr David Adams.
Her own research group, based at the National Autonomous University of Mexico (UNAM), is formed by one postdoc (Dr Christian Molina), four PhD students (Carolina Castañeda, Patricia Basurto, Irving Simonin and Estefanía Vázquez), one MSc student (Fernanda Arriaga), two BSc students (Rebeca Olvera and Kevin Villa) and three interns (Felipe Castañeda, Rodolfo Arriaga and Mayra López).
Dr Robles-Espinoza works closely with other researchers around the world such as Dr Patricia Possik (INCA, Brasil), Prof Tim Bishop (University of Leeds), Prof Ludmil Alexandrov (UCSD, USA), Dr Héctor Martínez-Said (INCan, Mexico), Dr Alberto Tavares (HRAEB, Mexico), Dr Mauricio Díaz (INB-UNAM, Mexico), Dr Alfredo Hidalgo (INMEGEN, Mexico) and Dr Natalia Nuño Lámberri (Médica Sur Hospital, Mexico).
Research Focus
Dr Robles-Espinoza's research focuses on investigating the genomic profile, risk factors and potential therapeutic targets of types of cancer important in Latin America such as acral lentiginous melanoma (ALM) and hepatocellular carcinoma (HCC).
ALM is the most common type of melanoma in Mexico, Peru, and other countries in Latin America, Africa and Asia, but its causes are currently unknown. An additional hurdle for patients in low- and middle-income countries, such as those in Latin America, is the elevated cost of immunotherapy, which means that the majority of patients cannot access the best available treatment. Because of these reasons, Dr Robles-Espinoza's research aims to define the genomic profile and mutational signatures, as well as potential therapeutic targets, in patients of Latin American origin.
HCC is the fourth leading cause of death from cancer in Mexico. It can be preceded by conditions such as non-alcoholic fatty liver disease and non-alcoholic steatohepatitis, and is associated with comorbidities such as diabetes and obesity, which are quite common in the country. Dr Robles-Espinoza's group aims to identify genomic lesions that characterize these different conditions, as well as their potential causes, which would be useful for developing targeted inhibitors to block oncogenic function and stop or delay tumour growth.
Career to date
Dr Robles-Espinoza received a BSc in genome sciences from UNAM and a PhD in cancer genetics from the University of Cambridge in 2015. After a short postdoc at the Wellcome Sanger Institute, she returned to her home country to start her research group at the International Laboratory for Human Genome Research (LIIGH), part of UNAM, in its Juriquilla campus. During her PhD studies, she described the involvement of telomere dysregulation in melanoma predisposition through deleterious germline genetic variants in the POT1 gene in almost 5 per cent of families with melanoma from unknown causes. During her postdoctoral studies, she worked with a team to study more than 400 exomes from melanoma patients, where they could estimate that patients carrying at least one variant allele of the MC1R gene (which participates in melanin production and of which red-haired individuals normally carry two variant copies) have more sun-associated mutations in their tumours, comparable to two extra decades of life.
Awards
Dr Robles-Espinoza has won several prestigious awards during her career, including:
Newton Advanced Fellowship, Academy of Medical Sciences, UK
Forbeck Scholar Award, William Guy Forbeck Research Foundation, USA
National Researcher, Level II, National Council for Science and Technology, Mexico
Winner of the Young Scientist Seminar Competition, iBiology / Lasker Foundation / Alan Alda Center for Communicating Science, USA
My publications
Loading publications...