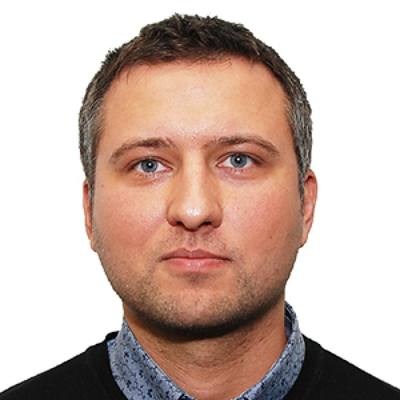 Dr Zbyslaw Sondka
Senior Scientist
Having first-hand experience on the methodologies used in both wet- and dry lab in cancer research he is interested in identifying and understanding novel and rare molecular patterns associated with cancers.
As a Senior Scientist in COSMIC team I work on development and coordination of multiple research projects, including the Cancer Gene Census. The goal of these projects is to identify how somatic mutations can change functions of cancer-driving genes, and how these dysfunctions may drive oncogenesis. By combining manually curated data from published studies with bioinformatic methods, these projects also aim to identify which biological and biochemical properties of somatic mutations, and which cellular functions of cancer-driving genes are most important for the development of neoplastic phenotype in every type of human cancer.
Previously, as a Research Associate at Newcastle University (2008-2015), I was investigating the role of topoisomerase II in generation of gene fusions leading to therapy-related leukaemias, which develop after cancer treatment with topoisomerase inhibitors. Having started this role as a wet lab researcher with expertise in molecular biology assays, I developed skills in analysis and processing of ChIPseq and expression data.
I'm interested in how mutations or their combinations drive the oncogenesis and in applying this knowledge to identify new therapeutic targets and diagnostic biomarkers
My timeline
Senior Scientist in COSMIC team at Wellcome Trust Sanger Institute

Senior Database Curator in COSMIC team at Wellcome Trust Sanger Institute

Research Associate at Newcastle University - investigating the role of topoisomerase II in aetiology of therapy-related leukaemias

PhD at Nicolaus Copernicus University in Torun - studying NOD2 gene polymorphism in patients with rectal, larynx or breast cancer
Wellcome Sanger Institute
My publications
Loading publications...

<!- container -->