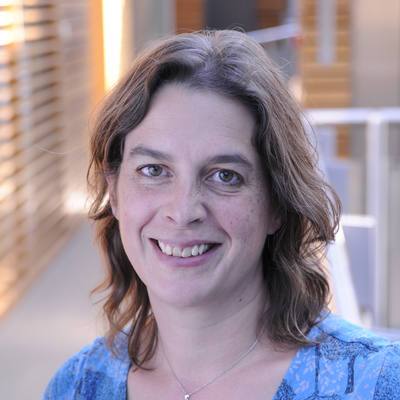 Dr Sarah J Lindsay
Senior Staff Scientist
Although I initially trained to be an archaeologist, I developed an interest in genetics after working on the human and nematode genome project as a technician, and retrained as a scientist.
I am interested in the causes and consequences of de novo variation – what are the underlying mechanisms? How do they differ between individuals? What are the effects of age, gender, and species? What are the mutation rates in different cell lineages? Do they differ?
I am responsible for the management and analysis of various research projects in population genetics, sequence analysis, and human and mouse variation. I manage our laboratory, which involves overseeing health and safety, supporting the laboratory needs of the team and orientation of new starters, as well as overseeing the management of the Human Genetics wet labs.
My timeline
Senior Staff Scientist, Genome Mutation and Genetic Disease, Wellcome Trust Sanger Institute.

Staff Scientist, Genome Mutation and Genetic Disease, Wellcome Trust Sanger Institute.

Postdoctoral Researcher, Genome Dynamics and Evolution, Wellcome Trust Sanger Institute.

Research Associate, Sequencing Research and Development, Wellcome Trust Sanger Institute.

PhD, UMIST, "Genetic Diversity of Wild and Domesticated Wheats" with Professor T.A Brown

MSc Biomolecular Archaeology, UMIST

BA (Hons) Archaeology and Prehistory (University of Sheffield)
Wellcome Sanger Institute
My publications
Loading publications...
Figure from "A chromosomal rearrangement hotspot can be identified from population genetic variation and is coincident with a hotspot for allelic recombination" where we explored the how the local architecture of SNVs could be inform us on the mutational mechanisms involved in NAHR (nonallelic homologous recombination).
Extensive and careful discovery, validation, and haplotyping of de novo mutations in two trios allowed us to report the germline mutation rate. From "Variation in genome-wide mutation rates within and between human families."
In "The genome-wide effects of ionizing radiation on mutation induction in the mammalian germline" we were able to show that exposure of fathers to radiation prior to mating did not increase the mutation rate, but did affect the mutation spectrum of their offspring.