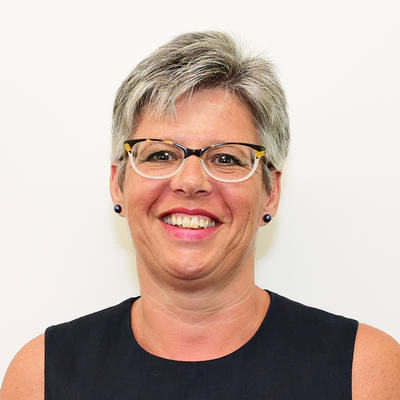 Mrs Tanya Brooklyn
Genomics Surveillance Implementation Manager
As Implementation Manager, I am responsible for a team of Project Managers providing support to the Genomics Surveillance Unit. We deliver projects with our colleagues as a 'team', collaborating throughout the process to drive successful outcomes and deliver change. Our approach is supportive and guiding, with clearly defined deliverables, benefits and associated measures of success. We manage progress monitoring and reporting throughout the process and operate within a risk assessed model to provide assurance and appropriate management.
I like to consider myself a dedicated, supportive and flexible individual, my main goal being to make a real difference as a leader. Through being a positive contributor and ambassador I always strive to deliver quality and value to stakeholders, promoting a consistent and positive understanding of change to deliver successful projects. Throughout the process I always try to make it an enjoyable experience for all those involved, encouraging everyone to achieve great results.
Having built my early career in finance, qualifying as an accountant, I then enjoyed many subsequent years developing experience in consultancy and relationship management, with my main focus in project, programme and change management. Throughout this time I have supported many varied organisations, learning and adapting through each experience and taking that experience to the next project as appropriate.
Whilst the role of the Implementation Management team involves defining and driving programme and project management standards and best practice, to ensure a consistent implementation approach across all projects, we are also mindful to be flexible and ensure that the approach is relevant to each specific project and team.
My timeline
Formally joined the Surveillance Team continuing the work associated with the SARS-CoV-2 sample processing whilst supporting other projects in the Surveillance arena and creating and developing the Implementation Management function

Programme Manager for the SARS-CoV-2 sample processing at the Wellcome Sanger Institute. Supporting the programme of activity to stand up a service to provide high throughput sample sequencing

Genome Research Limited - Programme and Change Manager leading projects in the Finance and Grants space and driving supporting process improvement activity

Full time carer to support a relative

Independent Consultant providing Systems Consulting, Project and Change Management Services

Head of Global Business Systems for a Software House providing software to national and global Intelligence Agencies. Programme, Project and Changement Management function responsible for core business systems and support across the group, including the distributor network. Provided direct support to the Group CFO/other Executives. Also held the position of Interim Global Support Revenues Manager to ensure appropriate management, embed change and improve reporting and revenue collection periods. Supported the 'due diligence' process during the sale of the business

Independent Consultant providing Systems Consulting, Project and Change Management Services to clients - national and global organisations

Senior Manager at E&Y. Developed a regional systems consultancy service, providing Systems and Business consulting services, both externally to clients and also through interal roles to support the 'change programme' within E&Y. Recognised as a leader of change. Managed national teams delivering internal IT services and process improvement activities. Prior to 1990 I qualified as an accountant responsible for all aspects of client service, from proposal to delivery and working to deadlines and budgets