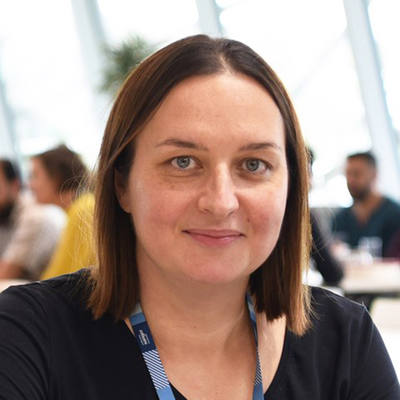 Ola Tarkowska, MSc. Eng
Senior Software Engineer
She works in Cellular Genetics Informatics group as a Senior Software Engineer helping to build large scale data infrastructure and automated data analysis pipelines to process heterogeneous data sets using hybrid cloud solutions for Human Cell Atlas.
Before joining Sanger Institute, she worked in Open Microscopy Environment (OME) Consortium based at University of Dundee in Prof. Jason R. Swedlow team. She graduated with honours from University of Technology in Lodz, Poland with a Master of Science in Engineering degree. Her main interest of research and development is in the area of building resources for lifesciences, with a focus on interoperability, reproducibility and automations of scientific workflows.
Towards Decentralised Life-Science Imaging Data Resources – Large Scale Data Ecosystem for Single Cell Imaging.
The advancement of microscopy imaging tests the limits and pushes the boundaries of scientific studies. It often exceeds the capacity of researchers' personal workstations and challenges the conventional data storage systems. Growing number of life-science images produced daily challenge data management systems. File system storage in not sufficient enough to organise the microscopy data. Implementing a high throughput automated workflows and data management systems, are essential because:
– they allow to integrate the heterogeneous data from decentralised data resources,
– enable programmatic access to these data,
– and support data interpretability.
Wellcome Sanger Institute
My publications
Loading publications...