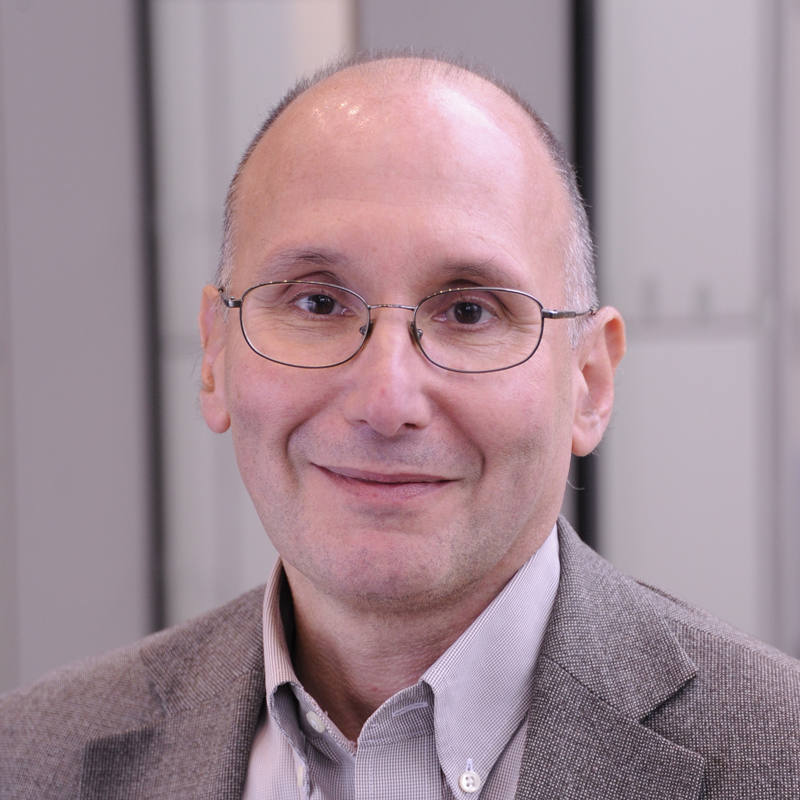 "The mission of the Institute is to use information from genome sequences to advance understanding of biology and improve health. We achieve this through large-scale science that cannot feasibly be conducted elsewhere.
"Each of our five scientific Programmes is recruiting new faculty to build their scientific strategy for the future and we strongly encourage you to consider the extraordinary opportunities here for the next phase of your scientific journey."
Professor Sir Mike Stratton,
Director of the Wellcome Sanger Institute
---
Lead bold and daring projects at a scale few can match
We are seeking exceptional scientists to lead our research at all faculty levels across our five research Programmes.
Our unrivalled facilities, funding, partnerships, and resources make the Sanger Institute the perfect place to develop and deliver your pioneering science.
You will be working collaboratively with 35 faculty across five Programmes, supported by more than 1,100 staff members and almost 500 visiting workers, to drive forward the Institute's research and impact.
Free your curiosity and revolutionise research
With secured five-year core funding from Wellcome, the Sanger Institute gives its group leaders the freedom and intellectual licence to pursue their intellectual curiosity, ask daring scientific questions, and build global collaborations to deliver groundbreaking genomic research. Our unrivalled large-scale, high-throughput pipelines in DNA sequencing, genome and cellular manipulation, imaging and bioinformatic analyses are only matched by the imagination and scientific ambition of our researchers.
Deliver science with impact
We will help you to deliver science with global impact. The large-scale, open-access, collaborative projects our faculty lay the foundations of knowledge in biology, medicine, disease surveillance and conservation. We are committed to driving forward scientific exploration and transformation by making all our data, results, tools and technologies available to the worldwide research community.
Be at the centre of global genomic discovery
Our group leaders not only work at one of the world's leading genomics research institutes, they are uniquely situated in the heart of a global nexus of genome-based science. The Sanger Institute is located on the Wellcome Genome Campus, the largest single-site hub of expertise in genomes and biodata in the world – including EMBL's European Bioinformatics Institute, Genomics England, ELIXIR, Europe's largest DNA sequencing centre and one of the world's largest life science data centres.
Our connections and collaborations with world-leading research institutes, organisations and companies both on campus and globally produces a vibrant intellectual critical mass that sparks and delivers science that revolutionises biological understanding, healthcare delivery and government policies.
Apply to become a Group Leader
To apply, please visit the listing of Group Leader positions available on our Jobs site.
To read more about the roles and responsibilities of our Group Leaders, please download the Faculty Recruitment pack.
Application deadlines for the Parasites and Microbes Programme run until 30 November.
Find out more about the programme by downloading the Parasites and Microbes Programme brochure.
Delivering science at scale
584
research publications in 2020
1,029,853
COVID-19 genomes sequenced
Nurturing the next generation
Diversity is our strength
Our faculty pool their diverse expertise in biology, genetics, medicine, pathology, technology, informatics, computational science, mathematics, and statistics to inspire, challenge and grow their science. Our researchers are empowered to work alongside each other to develop and follow bold ideas in an agile way, supported by our large-scale technical, IT, and analytic pipelines.
This approach frees our community to ask novel questions, be receptive to new ideas and employ bold thinking. To make pioneering discoveries, our researchers are encouraged to develop experimental designs and modes of genomic exploration that are undaunted by challenges of scale. As a result, experiments at the Sanger Institute draw on cutting-edge DNA sequencing, genome and cellular manipulation, imaging and machine learning in systematic and globally descriptive approaches to gather and interpret large-scale data.
Develop your talents and support others
Our exceptional secured core funding enables faculty to focus their energy on their science, by providing a comprehensive package of support and salaries.
We provide excellent benefits and relocation support, along with rewarding and flexible employment terms to enable you to thrive and develop your scientific career at our Institute.
We aim to attract, recruit, retain and develop talent from the widest possible talent pool, thereby gaining insight and access to different approaches to generate a greater impact on the world.
Our global reputation for excellence is strengthened by our commitment to developing and maintaining a positive, fair and healthy working environment – our Equality, Diversity and Inclusion (EDI) Programme is about valuing our people and supporting them to be their best. Our leaders play a key role in nurturing a positive and inclusive culture where everyone can thrive and diversity is celebrated.
We provide a range of progressive policies which support everyone to achieve a positive work-life balance. Our innovative and flexible approach within our scientific leadership model for Faculty who have taken parental leave includes extending tenure by up to an additional 18 months to support the transition back to research; access to a flexible returners' grant scheme when returning from parental leave and access to a carers' grant that offers financial support. In considering candidates for a Faculty position, if an absence or career break may have impacted on scientific outputs, this will be taken into consideration.
We strive to be an inclusive and dynamic research environment and encourage applications from those wishing to work flexibly to meet personal responsibilities. We are committed to providing equal opportunities for everyone, regardless of their background. Acknowledging that people from certain backgrounds are under-represented at this level, we are especially interested in receiving applications from women and people from Black, Asian and Minority Ethnic backgrounds.
Bioinformatics and computational resources that few can match
45,000
onsite compute cores
450+
Software and databases shared with the global genomics community