Management Training Scheme
Our management trainees starting this September will be doing four different placements over two years across our Management and Scientific operations/programmes at Sanger Institute.  
We are launching this Scheme for the third time. Benefiting from being handed responsibility from the outset. Getting an opportunity to gain hands-on experience and develop a broad 360 degrees view and expertise of the institute. As well as receiving support in building key skills to develop into a future leader at Sanger Institute.
Life at Sanger Institute  
Life at Sanger Institute is truly unique. We encourage a work-life balance, with the opportunity to work flexibly. You will be joining 1000 + employees from 70 + nationalities across 130 acres, just outside of Cambridge.
Throughout your time with us, you will have access to a wide variety of campus-run courses, various networking and professional development events. Plus access to a mentor and regular conversations about your progress and ambitions
Why choose a Management Training Scheme?
Following the success of our previous two Management Trainee Schemes, we are offering ten placements for our next Management Trainee Scheme starting in September. The scheme will last two years and will consist of four individual six-month placements. By joining our training scheme, you will play a pivotal role in supporting our vast ambitions for world-leading genomics research.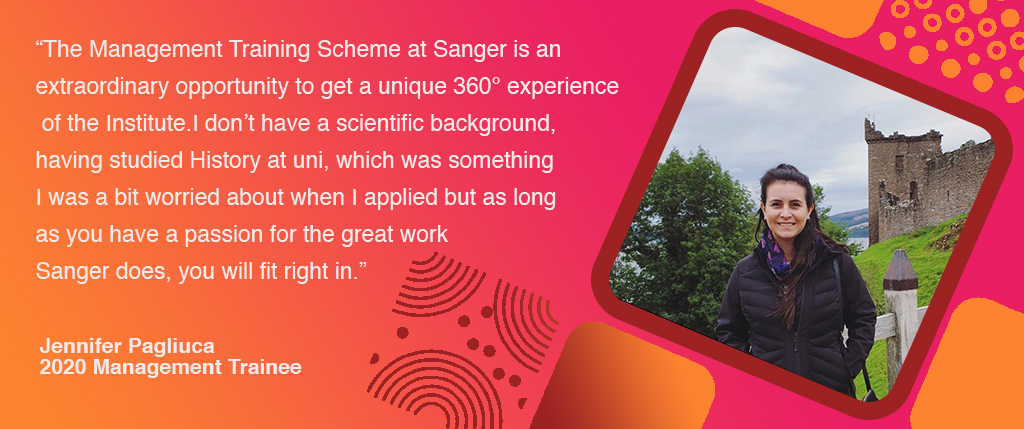 Who is the Management Trainee Scheme for?
Almost anyone!
We are looking for individuals that have great aptitude, passion and great communicators. The scheme is open to graduates of any discipline or non-graduates with sufficient work experience. A scientific background is not required!
For more information about the knowledge, skills and experience required see our vacancy on our job site.
After the Scheme
Our aim is to retain our trainees at the end of the two year scheme and help you find substantive, permanent employment. In the event permanent employment at the Institute is not secured at the end of the programme, you will be offered a 3 month extension. This is designed to be a 'buffer' period and allow extra time for job searching. 
Not convinced yet? 
If you are relocating to Cambridgeshire, we are offering successful candidates an interest-free £2k loan upon acceptance to the Scheme. This loan may be used towards re-location costs or a house rental deposit, for example. The loan will be repaid over the duration of the scheme via a monthly salary deduction. For more information about this see our FAQS. 
We are also offering a salary increase of £1,500 during the second year of the Scheme if you have performed satisfactorily and if you can demonstrate the behaviours the organisation values. 
You will also be offered a 'buddy' to assist with settling into Sanger and understanding the scheme better. who will work closely alongside them. The buddy system scheme is designed to help our trainees settle in quickly and to help them navigate into your new role.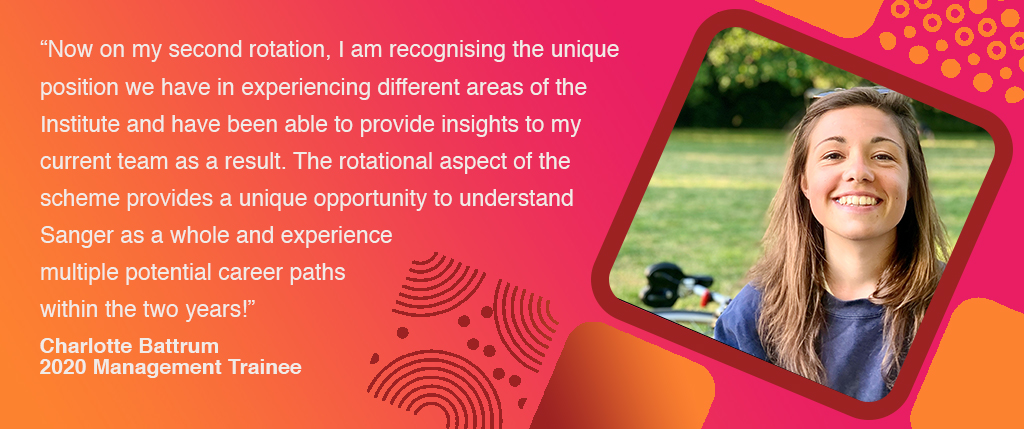 About the Scheme
We are offering four different placements over two years across our Management and Scientific Operations/Programmes at Sanger Institute. These are some of the areas you could be joining: 
Directors Office
Parasites and Microbes
Human Genetics
Sanger Logistics Services
Change Management
Cellular Genetics
Scientific Operations
Legal and Governance
Grants Office
Procurement
Supply Chain
Details of the Placement Options
We are offering four different placements over two years across our Management and Scientific Operations/Programmes at Sanger Institute.
Directors Office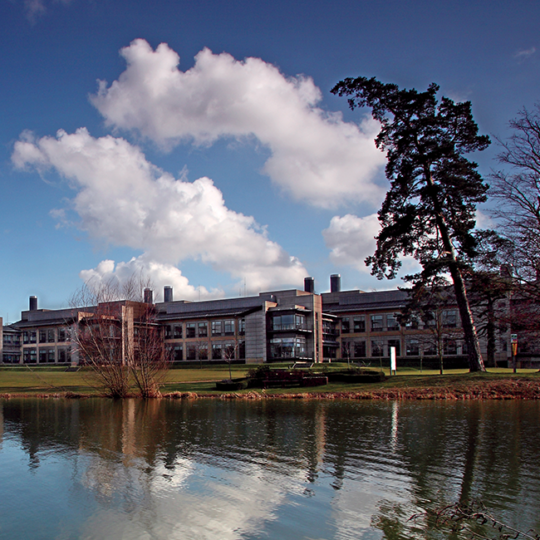 The Director's Office is responsible for science strategy, organisational strategy and funding. The Office oversees all aspects of GRL activity and leads cross organisational themes such as Faculty Planning, strategic partnerships, impact, policy and public affairs and research culture. Key stakeholders include academia, pharmaceutical companies, government and funders. New initiatives including special projects, or nascent science activities are incubated in the office.  The kind of projects you could be involved in include (in no particular order):
Building a business case for a digital preservation platform for the Sanger Institute Archive
Understanding, mapping and developing support structures within the local Functional Genomics Ecosystem 
Building a Faculty Onboarding, Transition and Offboarding Plan
Building a Faculty Planning network across Research Institutes and benchmarking Sanger Faculty processes
Reviewing the Faculty Model and Materials, including Faculty Gender balances in recruitment, promotional review 
Developing a series of celebratory scientific events for the Director's transition
Parasites and Microbes
The Parasites and Microbes (PaM) Programme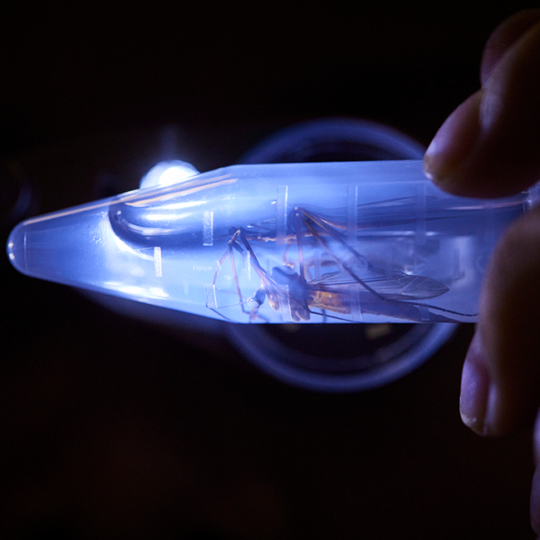 has an ambitious and coherent scientific vision for the next decade. Our cutting edge science is built on a platform of established long-term national and international partnerships, developing open data tools and datasets relevant to basic science and disease control, as well as close links with local and international health organisations. We maintain a strong emphasis on endemic diseases of the developing world, and a long-term commitment to research training and capacity building in low- and middle-income countries.
As a valued member of the PaM operational group, the kind of projects you could be involved in include (in no particular order):
Streamlining sample on-boarding processes
Measuring impact of the science conducted by the programme
Designing management information reports for the programme
Improve process for demand forecasting for SciOps using sample tracking/project management software
Establishment of an electronic notebook system in the labs
Human Genetics
Human Genetics is the longest standing Programme at Sanger, representing a continuum of international leadership from the inception of the Institute and the establishment of the Human Genome Project. The Human Genetics Programme at Sanger has focused on applying tools and expertise to deliver transformative biological insights in three specific areas: rare genetic disorders, population genetics and complex diseases and traits. The Programme's strategy has been to focus on specific topics and diseases that act as exemplars across these broad areas and is typified by the focus on: rare developmental disorders, inflammatory bowel disease (IBD) and quantitative traits of multi-system disease. These focal areas of research all leverage the capabilities of the National Health Service (NHS), and are based on long-standing nationwide clinical collaborations that provide deep clinical engagement and expertise as well as access to biosamples and clinical data at scale. Throughout, Human Genetics at Sanger has been at the forefront of innovations in data sharing, and in coupling research to clinical practice.
Based within the Human Genetics Operational team, the types of projects you will be involved with are:
Portfolio review of legacy projects;
Review, update and develop Human Genetics programme website;
Support Faculty scientific portfolio through operational support, including grant applications, management of ethics, contracts, and other documentation;
Mapping and understanding workflows/processes within and across the Human Genetics programme to help identify opportunities for streamlining.
Sanger Logistics Services (SLS)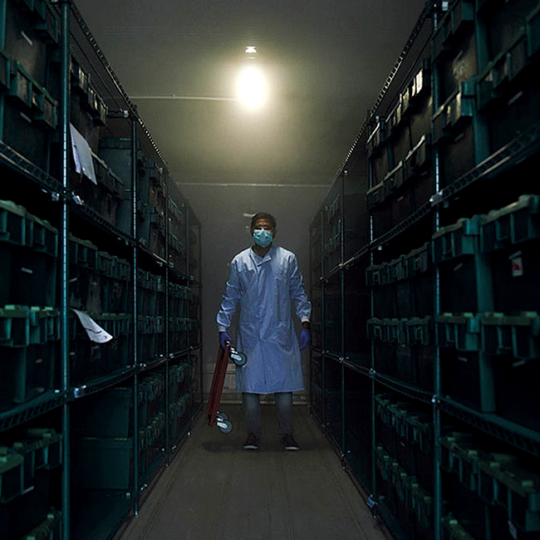 We are the specialists in inventory supply and management and ensure that the deliveries received and orders placed reach our staff in a timely fashion to ensure that time is spent on the science. We have a valuable customer service role to play and offer a wide range of services to all our customers.
Along with a team of Wellcome Sanger Institute staff and Logistics consultants, we have undergone an ambitious logistics improvement project transforming the Stores support service into the new, more integrated, Sanger Logistics Services (SLS). As part of this transformation, the team have become the custodians of logistics processes on campus. 
Project Improvements will enable the team to expertly manage the demands and expectations of Sanger's world-leading 21st century science. This will be achieved through new fit for purpose facilities, assessment and improvement of current processes, engagement with key stakeholders and a drive for compliance. The projects you will be involved in will be to drive these changes forward to include:
      The development of sample deliveries and conformance
      Determine the required level of services to each building and develop a timetable
      KPI's and non-conformance
      To introduce more centralised bulk stock for buildings
      Improvement of stock holding within teams including the rollout of Kanban systems
      Reduction of waste through Six Sigma or Lean
      Review of SOPs and Policies
Change Management
We are a new and enthusiastic department within Wellcome Sanger Institute looking at all aspects of Change Management.  Our initial focus areas are: creating and implementing an end to end project process to allow us to deliver the right things at the right times with the right resourcing and building community of practices to support project teams across the Institute.  We are running the change management for two large scale programmes around our HR systems and office space usage amongst many other areas.
As part of the team, you could be supporting any part of our end to end processes and engagement strategy ranging from:
Creating a sustainable model for a community of practice for project managers
Supporting that model being rolled out for IDSs Agile best practices
Engaging with the organisation on ways of communicating key messages better
Supporting people engaging with the new processes
Mapping existing governance in the organisation and support moving to better ways of working
Working with the team to review the organisation's ability to change and how we can support better adoption and engagement
Cellular Genetics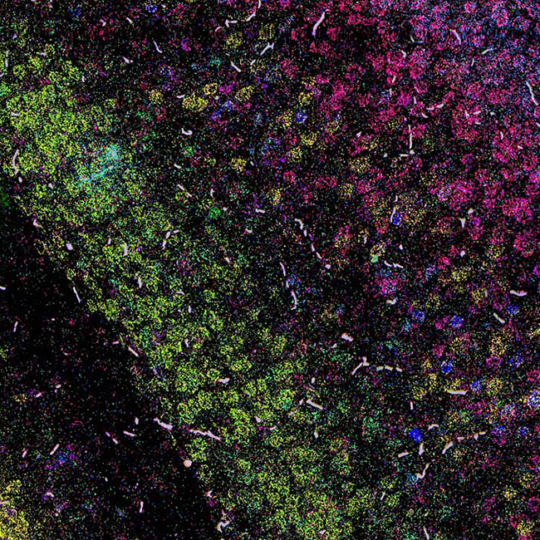 The Cellular Genetics programme is focused on cell-atlasing and cellular genetics. The programme uses these approaches to map cells in the human body combining cutting-edge methodologies and computational approaches. This enables us to understand what the identity of cells are, how they are regulated, relationships between them and, importantly, how this can change during development, health, disease and ageing. Based within the Cellular Operations team, the types of projects you'll be working on are:
Manage the setup of scientific and operational projects to support the programme
Support Faculty scientific portfolio through operational support, including grant applications, management of ethics, contracts, and other documentation. 
Collating and analysing various types of data for KPIs metrics for projects
Mapping workflows within and across the Cellular Genetics programme
Understanding existing workflows and process to help identify opportunities for streamlining
Scientific Operations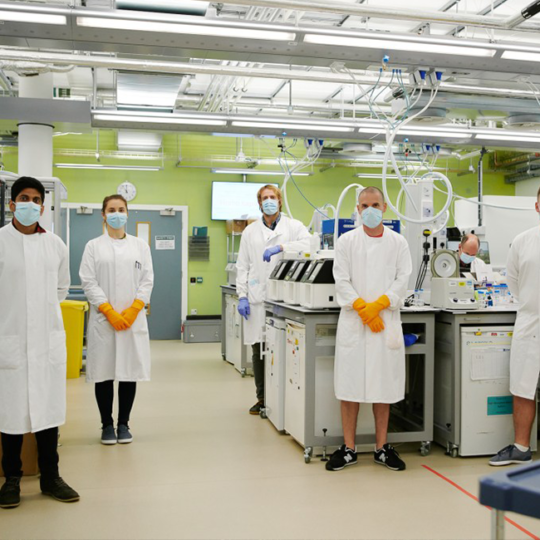 The Scientific Operations team is responsible for generating high-quality data and resources by translating ambitious experimental ideas into processes and pipelines for our research faculty to deliver the Institute's scientific goals. Our core facilities and focuses are:
Cellular Operations
Sequencing Operations
Supporting professional services including administration, project management and quality assurance Scientific knowledge will not be required to engage with stakeholders and have a significant impact on operational procedures and processes.
The types of projects you will be working on:
Developing and delivering a dashboard of key metrics to assess the effectiveness of the operational areas
Designing and implementing action plans as a result of the staff Great Place To Work survey
Writing project briefs and business cases for varied projects across Scientific Operations
Leading an initiative to establish a continuous improvement culture across Scientific Operations
Legal and Governance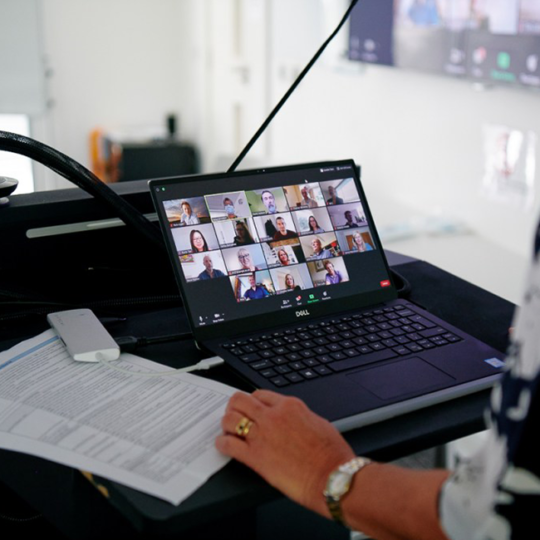 The management trainee will work within the Legal and Governance (LeGo) team which involves areas of work in Legal, Research Governance and Corporate Governance. The LeGo team supports the scientific endeavours of the Institute by:
Negotiating legal agreements, such as Material Transfer Agreements (MTAs), Research Collaboration Agreements, (RCAs) and other agreements and contracts;
Enabling compliance, including with the General Data Protection Regulation (GDPR) and ensuring data protection is appropriately considered;
Enabling studies to be undertaken within legal frameworks such as the Human Tissue Act, supporting Institute researchers in gaining appropriate approvals for research using human materials, including from the Health Research Authority (HRA) and NHS Research Ethics Committees (REC), and enabling GRL to discharge its responsibilities as a sponsor of studies;
Monitoring and audit of studies and associated materials, and incident reporting;
Providing guidance to enable research teams to comply with the Nagoya Protocol and undertaking ethical assessment of the acquisition of animal samples;
Provision of company secretariat support to GRL Board of Directors and its sub-committees, devising, establishing and maintaining corporate governance best-practice standards and processes, such as in accordance with Charities Commission regulations,
UK Corporate Governance Code and the Charities Code of Governance. The types of projects you could be working on may include:
Assisting with auditing the use of human materials in research studies;
Helping define internal governance processes for the use of animal materials in research;
Creating a framework/tool to clearly communicate relevant regulatory compliance/internal process requirements;
Assessment of retrospective studies for Nagoya Protocol compliance;
Assisting with managing contracts, including research agreements;
Assisting the LeGo team with ongoing projects, as needed.
Finance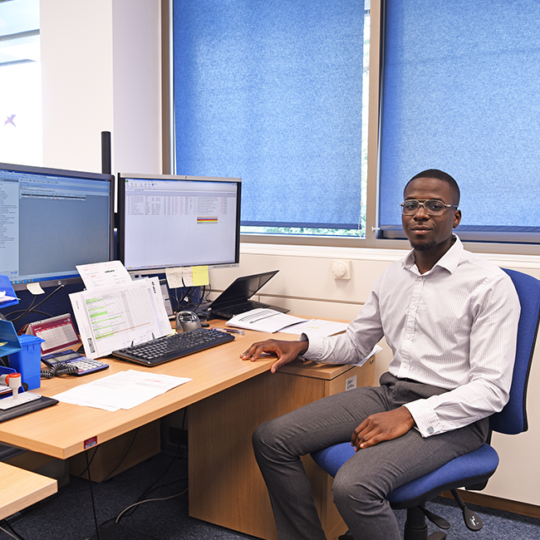 The Financial Planning & Reporting team provides decision support and financial expertise to help managers in all the different areas of the Institute manage their costs. The types of projects you'll be working on:
Learning basic financial management skills, critical in developing any career path
Building and developing financial reports and analyses in support of the finance business partners
Supporting our change management plan for business systems with data analysis and project management
Grants Office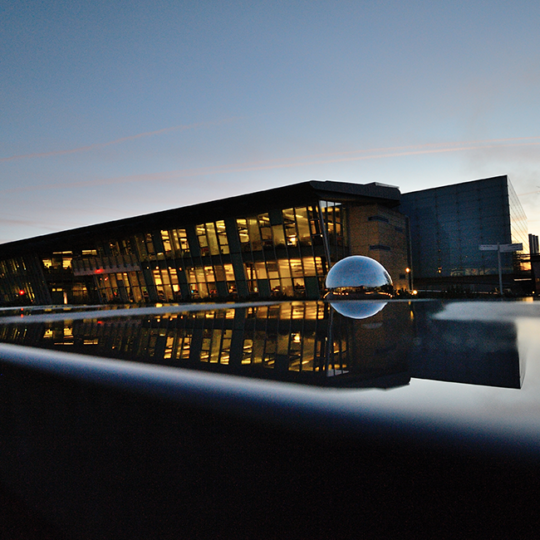 The grants office at Sanger Institute provides support for third party research activity, including submission of grant applications and awards to a wide range of external funders, assisting with research contracts with other institutions and Funding bodies, compliance with terms and conditions for active projects and completion of financial reporting. The types of projects you will be working on:
Managing grant applications, to ensure compliance with funder terms and conditions and internal policy
Assessing capacity of partner organisations via due diligence, including financial capacity checks
Assisting with financial reporting for a wide range of project and funding bodies
Working with the grants management system Research, Costing and Pricing
Gaining insight to research contracting and negotiation
Assisting with creating new guidance and procedure documents
Procurement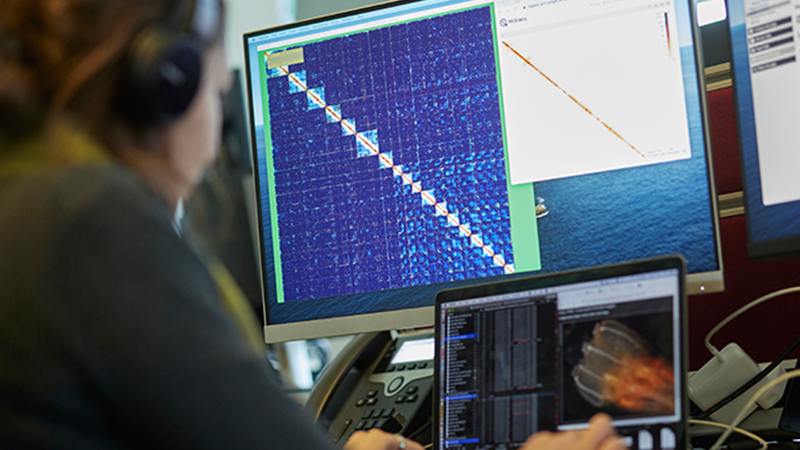 The Procurement function works collaboratively with Faculty groups, non-science teams and research facilities across the Campus, as well as suppliers to enable the provision of goods and services. The team is passionate about maximising value from our third- party spend, ultimately enabling the Sanger Institute to deliver more world-class science within its budgets.
We bring together market intelligence and world-class business partnering to influence and enable informed strategic commercial decisions. Through building collaborative supplier relations, we create and enhance opportunities for improved technology adoption, maximise value for money and reduce risk. The types of projects you'll be working on:
Working within the Procurement team to understand the market for a particular area, performing research on suppliers and their offerings and supporting with category plans
Engaging with stakeholders within the Institute at various levels to understand their scientific or business needs
Leading on mini tenders and RFQs to support category plans
Liaising with Legal and Governance on contract negotiations
Play an active part in the Sustainable and Procurement & Supply Chain working group and leading on sustainable procurement projects 
Collaborating with colleagues to improve processes, internal communications and value/KPI tracking
Supply Chain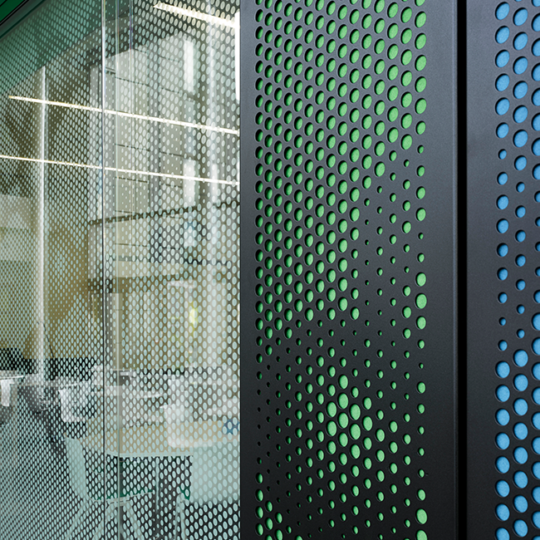 Supply Chain engages with key stakeholders across the organisation to establish and drive effective end-to-end value chain and planning processes – from scientific demand across the different programmes, capacity within the Scientific Operations departments, Procurement and Fulfilment Operations and Warehousing. You will work closely with the Sanger Logistics Services (SLS) team during your rotation as well as with the Procurement Operational team as you monitor the flow of materials inside and outside the Sanger institute. The types of projects you'll be working on:
Support short and medium term operational risk reviews, encourage inter-departmental alignment and drive process, tools and systems improvement to enable better planning
Drive the faculty critical parts demand forecast – take stakeholder feedback on board, amend the process and implement improvements, and conduct the forecast coaching users and documenting the process.
The Supply Chain rotation includes a great deal of communication with people across campus i.e. you will attend weekly meetings with the Heads of Operations, oversee the requisitioners' Community of Practice and keep in touch with Logistics and champions in each scientific department. Furthermore, you will collaborate with teams in IT, Estates & Facilities, LeGo, Sci Ops, Finance and more. So while you work closely with your line manager, there is a huge variety of individuals you will be working with on a regular basis.